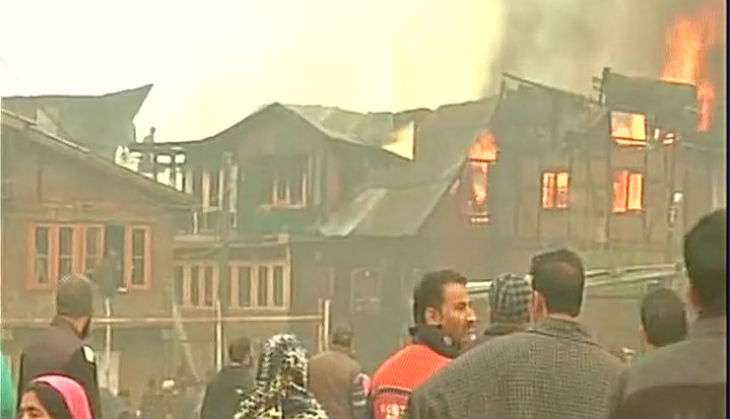 A massive fire broke out in the residential area of Buchwara Dalgate, Srinagar in Jammu and Kashmir and reportedly engulfed half a dozen houses.
According to media reports, seven fire tenders rushed to the spot to douse the flames.
A fire started out from one the houses and spread to other. A gas cylinder blast is said to have caused the massive fire.
"The government should do something for the victims of this tragedy," a local resident, Mushtaq Ahmad said.
"Only 50 percent of the fire has been controlled," fire officer, Ali Mohammad said.
Fire fighters faced difficulty to reach inside the house as no proper road was there in the locality.
Also Read: Fire breaks out at SSKM hospital in Kolkata