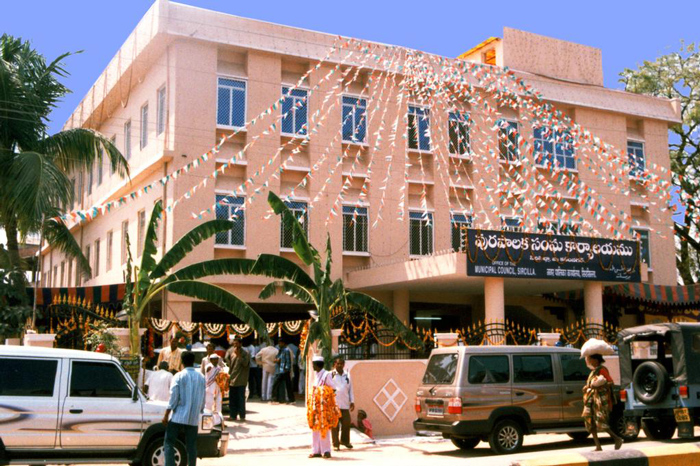 The period from 30 September 30 to 2 October has been very busy for residents of Bhongulakidi Thanda in Yellareddypet mandal, a remote Lambada tribal settlement in Telengana. And no wonder, as today, on PM Modi's Swacch Bharat initiative's first anniversary, this will be the only constituency in India to have toilets for every household. Amazingly, 37 toilets were built in 48 hours!
A survey revealed that Sricilla, which comprises 92 villages, was still short of toilets in 12,505 households in Sircilla, Mustabad, Gambiraopet and Yellareddypet.
The villagers the joined the government and apart from helping in the construction process, also passed a resolution of slapping a fine of Rs 500 for defecating in the open.
"While the minister who represents this constituency wanted to ensure every household has a toilet, the villagers too felt that it was time to join the campaign against open defecation. As on September 1, 12,505 households did not have toilets and a programme was launched to build them by Gandhi Jayanti," a government official was quoted in a national daily.
The cost of construction was divided 70:30 between the centre and the state government.