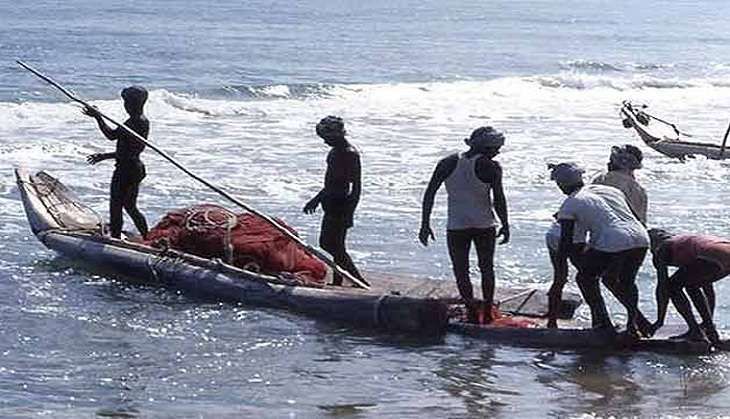 At least 20 Indian fishermen were on 19 October apprehended by the Sri Lankan Navy near the International Maritime Boundary Line (IBML). The Sri Lankan Navy also impounded one country boat.
Apprehended fishermen are being kept at Sri Lanka's northwestern Thalaimannar Naval Camp, where an inquiry is taking place.
The incident comes days after Prime Minister Narendra Modi met Sri Lankan President Maithripala Sirisena during the Bengal Initiative for Multi-Sectoral Technical and Economic Cooperation (BIMSTEC) 2016 where they discussed the fishermen issue besides others matters of strategic importance.
The fishermen, primarily from Tamil Nadu, use thousands of bottom-trawlers to fish. They cross the maritime boundary between the countries in search for good catchment, often prompting arrest by the Sri Lankan Navy.
--ANI