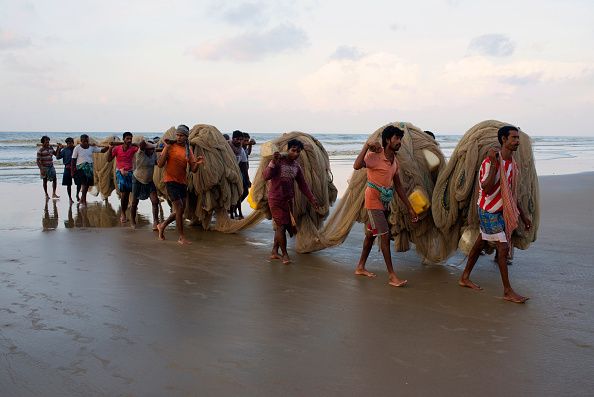 Sri Lankan fishermen have threatened to attack their Indian counterparts if they continue using banned fishing net. In a meeting between fishermen of the two countries at Talaiannar, the Sri Lankans accused the Indians of causing damage to nets anchored in Lankan waters with their use of banned fishing nets.
Unhappy with Sri Lankan authorities
The fishermen of the neighbouring country are unhappy about their country's lack of action against Indian fishermen, who they accuse of continuously crossing the maritime border. In the early hours of Friday, 24 July, Sri Lanka's naval personnel chased away Indian fishing boats that had ventured into Sri Lankan water.
Memorandum to Indian government
The Sri Lankan fishermen have issued a memorandum to the Indian government over the issue of their Indian counterparts destroying their fishing nets. They are demanding Rs 1 crore as compensation.
(With inputs from PTI)