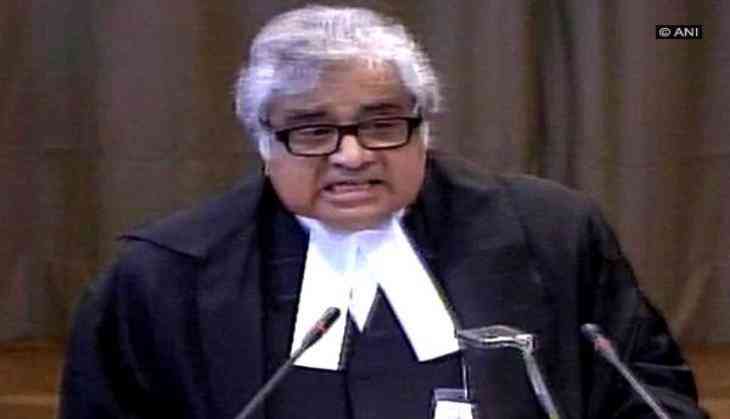 Former solicitor general of India Harish Salve
Putting a stamp of confirmation over the UPA Government's move to replace former solicitor general of India Harish Salve with Pakistan counsel Khawar Qureshi to represent India's stance in the Dabhol Power Corporation case back in 2004, senior lawyer Aman Sinha said that Salve indeed told him he was counselling for the matter initially, but was later replaced.
"Harish Salve told me that he was appearing initially. When the Congress Government came, he was replaced by Khawar Qureshi, the same counsel who he defeated at the International Court of Justice's (ICJ) recent hearing moving to stall the execution of Kulbhushan Jadhav," Sinha told ANI.
Questioning the need to facilitate Salve's replacement, Sinha said it was surprising to note that the former was replaced by a counsel who not only charged a lump sum amount as his fee, but was also known for his 'track record for losing'.
"India was winning the case with Harish Salve. When the Congress took over, he was replaced by Khawar Qureshi. In the En Ron matter of the Dabhol Power Corporation matter, India lost the crucial case. There was no need for replacement," he said.
Sinha added that it was 'ironical' for the Centre to appoint someone who was not of Indian origin.
Meanwhile, advisor to Prime Minister Nawaz Sharif on Foreign Affairs Sartaj Aziz reiterated Pakistan's stand that Kulbhushan Jadhav cannot be acquitted by the ICJ, adding that his punishment would be in accordance with domestic laws.
Commenting on this, Sinha, while drawing upon Article 59 of the ICJ, asserted that it was binding on Pakistan to comply with all the appropriate norms and take all necessary measures.
"Pakistan cannot deny compliance, since doing so would result in a strict action. The whole United Nations Security Council is there to back the ICJ. As far as India's stand is concerned, the case will be handled appropriately," said Sinha.
Earlier, it was reported that the Congress-led UPA government had hired Pakistan's Khawar Qureshi to represent India in the Dabhol Power Project case back in 2004 at the International Court of Arbitration.
It's said that when the UPA came to power, they changed the entire legal team that would appear on behalf of the Indian Government.
-ANI