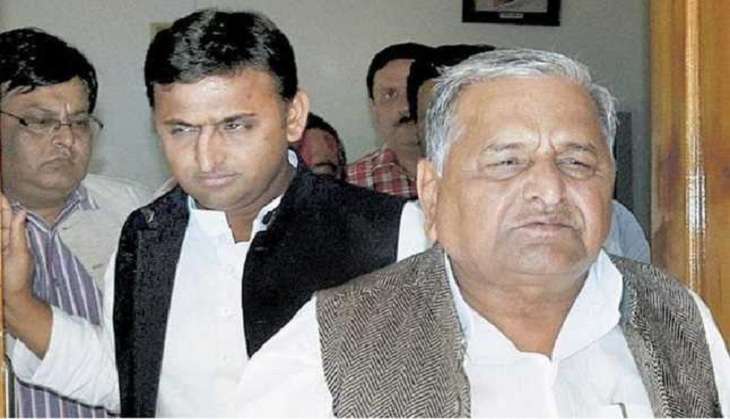 With the two factions of the Samajwadi Party still sparring over their claim on the party's symbol, the feud between Mulayam Singh Yadav and Akhilesh Yadav spilled into another day with a meeting between the father-son duo, and Ram Gopal Yadav asserting that there are no chances of a reconciliation.
Here are the top developments of the day:
Ram Gopal Yadav clearly spelled out that there is absolutely no scope for compromise between the two factions of the Samajwadi Party adding that both sides had submitted their arguments before the Election Commission on their right to claim the party symbol.
Yadav further clarified that the party is going to fight in the upcoming Uttar Pradesh Assembly election with Akhilesh Yadav at the helm.
No compromise to be made in SP, will fight elections under Akhilesh as Natn'l Pres;EC will decide over election symbol-Ramgopal Yadav to ANI

— ANI UP (@ANINewsUP) January 3, 2017
'We've told EC that 90% of MLAs support Akhilesh Yadav,' Ram Gopal Yadav said, reports ANI.
Earlier during the day, it was reported that Mulayam Singh and Akhilesh Yadav spoke over the phone, in a move engineered by Azam Khan, following which senior Yadav flew back to Lucknow from Delhi in a chartered flight.
Uttar Pradesh Chief Minister Akhilesh Yadav reached Mulayam Singh Yadav's residence in Lucknow to meet him. They are later joined by Shivpal Yadav.
The meeting continued for at least three hours. Speculations were rife over a possible reconciliation.
Mulayam Singh's faction claimed that they have made a strong case at the Election Commission as only the party President can call the convention, and not expelled members, ANI reported.
Their disqualification was revoked on the condition that they would not conduct the convention and was never actually taken back on papers, sources close to Mulayam Singh Yadav claim.