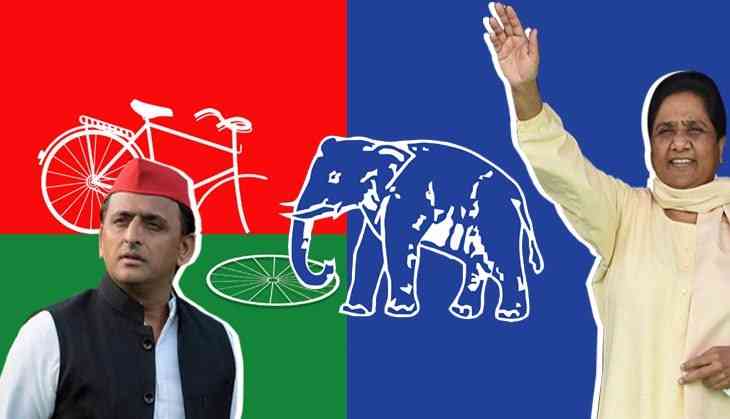 After the dismal performance of BSP-SP alliance in Uttar Pradesh during Lok Sabha elections 2019, Bahujan Samaj Party chief Mayawati seems in no mood to continue with the arrangement any further. According to media reports, Mayawati could make a big announcement on Tuesday and many don't rule out the possibility of parting ways with SP, much against the wishes of SP chief Akhilesh Yadav.
Mayawati outsmarts Akhilesh
Mayawati's move is being seen as a masterstroke by many—she gets rid of alliance with SP and still manages to blame Akhilesh and his party for the debacle. In this situation, SP looks weak—family feud and demoralised party cadre remain a big concern—and to top it all, it would be a herculean task for Akhilesh to convince party workers that his decision to go with Mayawati was a carefully thought out long term strategy.
Loss of face for Akhilesh
If BSP decides to go alone then Akhilesh stands to lose reputation and his decision to go with Mayawati against the wishes of Mulayam Singh Yadav will haunt him for a long time to come.
Mayawati on Monday blamed Akhilesh Yadav for not being able to keep Yadav's votes united—a reference of the family feud with Shivpal Yadav that resulted in a division of Yadav' votes—which got reflected in poor performance of the SP-BSP alliance. "Akhilesh could not even make Dimple Yadav win", she said on Monday during a meeting of Uttar Pradesh unit of BSP.
According to PTI, Mayawati has reportedly also asked the office bearers, MLAs and newly-elected MPs to be prepared to contest the assembly by-elections on their own.
A total of 11 assembly bypolls are due in UP after MLAs won the Lok Sabha polls.