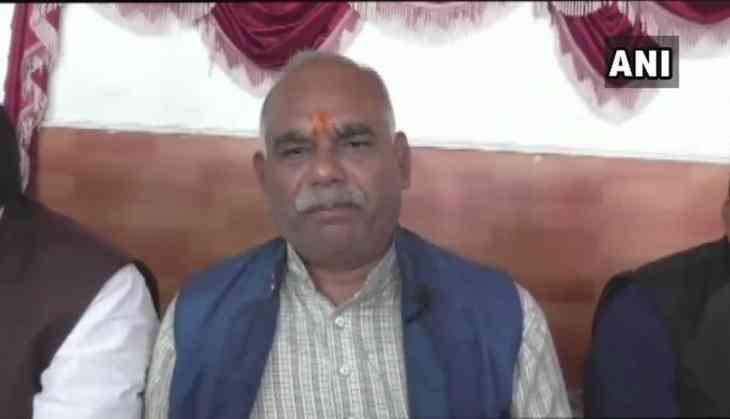 Just after 48 hours of the formation of SP-BSP alliance, the Opposition has started coming from within the alliance where a lawmaker of the SP has said that their alliance won't become successful.
SP MLA Hariom Yadav from Firozabad has claimed that the alliance of Akhilesh Yadav and Mayawati won't work until the former bows down in front of "bhenji's" terms and condition.
"The SP-BSP alliance will not work in Firozabad. It won't be successful here. Yeh gathbandhan tabhi tak chal sakta hai jab tak humare rashtriya adhyakshji behenji ki haan mein haan milate rahenge aur ghutne tekte rahenge (This alliance will work till our party chief agrees with Mayawati on everything and bows before her)," said the SP leader to ANI.
SP MLA Hariom Yadav on SP-BSP alliance, yesterday: SP-BSP alliance will not work in Firozabad. It won't be successful here. Yeh gathbandhan tabhi tak chal sakta hai jab tak humare rashtriya adhyakshji Behenji ki haan mein haan milate rahenge aur ghutne tekte rahenge. pic.twitter.com/cvLLfagJcC

— ANI UP (@ANINewsUP) January 14, 2019
Although, on Saturday, Akhilesh Yadav had claimed that both he and Mayawati would demolish the BJP's hegemony over the state and save the democracy. Mayawati had said, "rajnaitik kranti (political revolution) of 2019 has begun."
Home Minister Rajnath Singh, commenting upon the SP-BSP alliance, has said that "Have they forgotten what happened in 2017 elections? They can form as many alliances as they want, but BJP will not win less than 72 out of 80 seats in Uttar Pradesh."
Earlier today, Tejashwi Yadav held a joint press conference with Akhilesh Yadav and claimed that "amajwadi Party and BSP are enough to beat Modi ji, the by elections are also an indication of it. You can also read Rahul ji's statement, he has said 'BJP is not going to get seats here, who is in alliance is not important."
Also read: Kumbh 2019: Terrorist attack possible in Kumbh as UP police puts 16 districts on high alert;