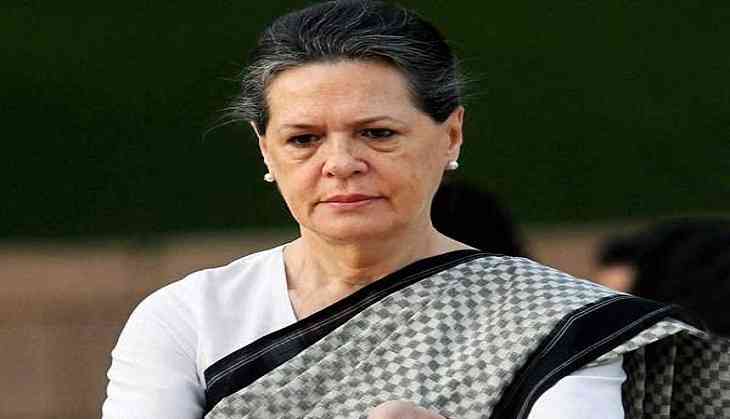 Sonia Gandhi, Former Congress president, was taken to a hospital in Chandigarh on Thursday late night after feeling restlessness while travelling to Shimla. Sonia Gandhi was along with her daughter Priyanka Vadra when she felt unwell and was, initially taken to Chandigarh from Shimla.
Sonia Gandhi and her daughter Priyanka Vadra were staying at the Wildflower Hall, an Oberoi Group luxury resort, near Charabra.
According to The Indian Express, reports said she left Shimla little before midnight and took a break at a hotel near Chandigarh. Thereafter, she took an 8.30 am a flight to New Delhi.
The Senior Medical Superintendent of Shimla's IGMC hospital Dr Ramesh Chand was deputed with UPA chairperson Sonai Gandhi, senior government officials confirmed this morning. She was provided ambulance but She chose to drive in her private vehicle only with Priyanka Vadra. The doctors at the emergency wing of the PGI Chandigarh were also alerted.
"Her condition was stable. She took a short break after travelling on the Shimla-Panchkula road and stayed at a hotel near Panchkula before a special flight was arranged for to travel to Delhi this morning. She reached the Panchkula hotel at around 2.35 am," said Dr Chand.
According to officials, her health complication was mainly due to cold conditions after the temperature dipped following rains and a thunderstorm in Shimla and adjoining areas.
Sonia Gandhi often travels to the USA for routine medical check-ups. In 2011, Congress Chairperson, Sonia Gandhi underwent a successful surgery for an undisclosed ailment in the US.
Sonia Gandhi was Congress chief for nearly two decades quit that she has quit and Rahul Gandhi is the now the Congress president. However, she continues to lead the United Progressive Alliance (UPA).
Also read: Anna Hazare to sit on 'indefinite' hunger strike for Lokpal after 7 years of his anti-corruption movement