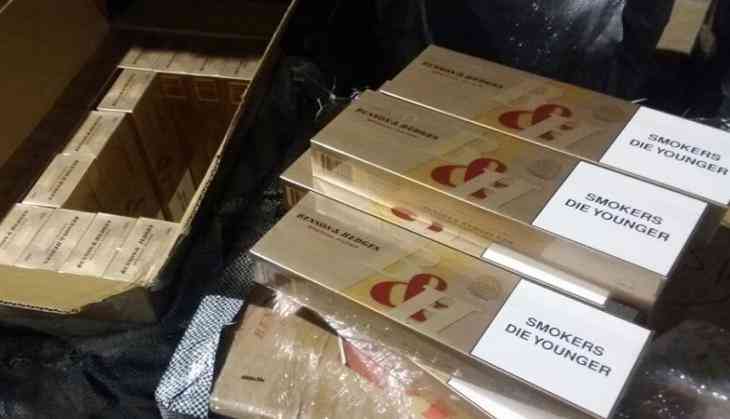 The Directorate of Revenue intelligence (DRI) seized smuggled cigarettes worth Rs 6.33 crore, on 2 December, from an Inland Container Depot (ICD) in the Thimmapur village of Telangana's Ranga Reddy district.
A total of 45.3 lakh sticks of foreign-made cigarettes concealed in the rear portion of the container were recovered, out of which 15 lakh sticks were of 'Benson & Hedges' brand and 30.3 lakh sticks were of 'Mond' brand.
The 176 packages recovered include 'Mond Super Slim Cigarettes of length 99mm of UAE make and 'Benson & Hedges Super Filter Cigarettes' of length 83mm of London make.
The cigarettes were seized under Customs Act, 1962.
-ANI