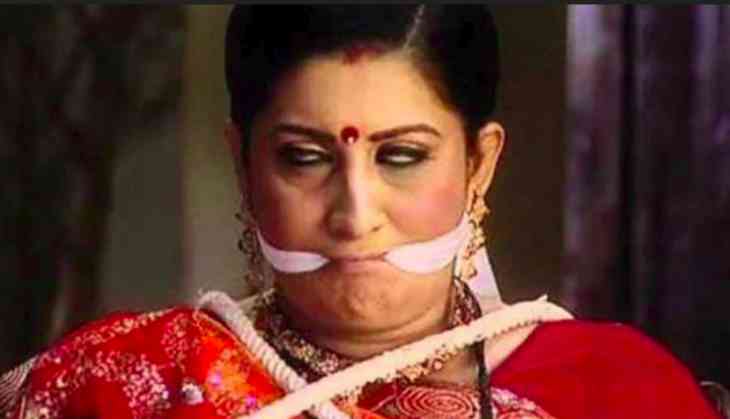 Union Minister Smriti Irani now targetting Tuesday after sharing her views on the very first day of the week Monday.
Irani has also shared the photo along with a caption, '#when you stumble upon Monday ( ahem.....) ?￰゚ᆬᄈ?#phiraagaya?¬タヘ♀️'


Now, she has shared another post on her Instagram in which she has targetted Tuesdays with the perfect song.
Union Minister has taken the help of Taylor Swift and Game of Thrones for revealing her feelings about Tuesday.
She has shared a hilarious mashup of the hit song of Taylor Swift i.e. 'Look What You Made Me Do' with a Game of Thrones video.
Irani captioned the video and wrote, 'When this song plays in your head with that caption -- DJ wale babu thoda gaana chala de," quipped Ms Irani in the caption, using the hashtags #tuesdaytashan and #siyapa (Tuesday swag and disaster)'
Check out the video:
What a funny attack she did on Tuesday! Well, the post has garnered 0ver 8,000 views and received thousands of likes and comments as people have related themselves with the same feelings of their weekdays.
Not only this Monday, Tuesday but, Smriti Irani has also shared her feelings on Sundays!
Union Minister Irani is quite popular on social media for her hilarious posts on Instagram.
Also read: Smriti Irani takes a dig at Congress president Rahul Gandhi and said, 'he couldn't even find a desi banana for Amethi'