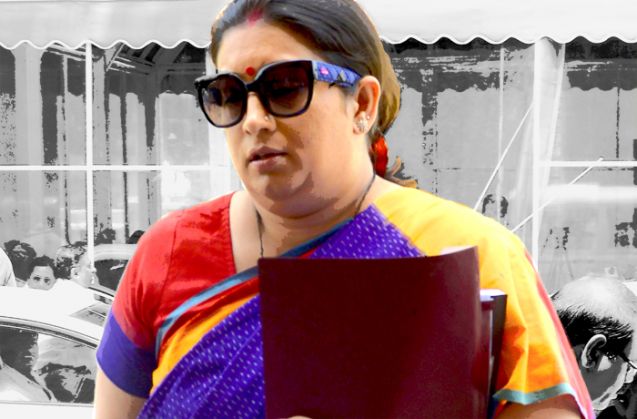 Six Youth Congress workers were arrested and cases registered against them for waving black flags and attempting to block the Minister's way when she arrived here for attending a function.
This comes a day after Union Human Resource Development Minister Smriti Irani hit out at Congress using the dynastic stick over Sushma Swaraj issue.
The workers, who raised slogans "go back", were protesting her remarks against Congress President Sonia Gandhi, police said.
Joining issue with Sonia Gandhi for her "theatrics" jibe against Swaraj, Irani had yesterday shot back asking if the Congress president wanted to say that Parliament had become a "theatre".
-PTI