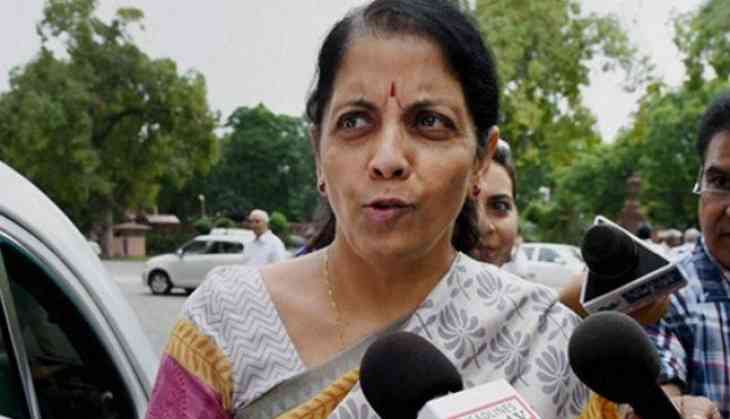 Union Defence Minister Nirmala Sitharaman visited Ahmedabad on Sunday and stressed on the issue of border infiltration in the state.
"Gujarat's border is sensitive as well. Infiltration can take place through the seas. Not only Gujarat, I am being briefed about a number of places with border issues. So I'll concentrate on all of them," she said, while addressing the media.
Sitharaman also said that she came to the state to help with the upcoming elections in the state.
She said, "As a party co-worker, I came to participate in the functions of the party."
Earlier in the day, Sitharaman flagged-off all-women crew of Indian Naval Sailing Vessel (INSV) Tarini at the INS Mandovi naval training base near Panaji.
The crew of the ' Sagar Parikrama' comprises of six-member all women team on board the sailing vessel INSV Tarini and will circumnavigate the globe in approximately 165 days.
The crew will return to Goa in April 2018.
-ANI