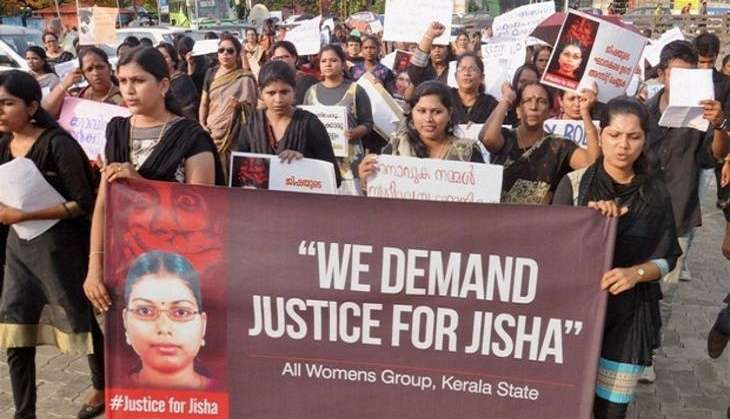 The Special Investigation Team (SIT) of Kerala Police, which is probing the Jisha murder case today filed a chargesheet against the accused Amirul Islam before the Ernakulam Principal Sessions Court.
The charges against Islam have been filed under IPC sections 376 (punishment for rape), 376A (punishment for causing death or resulting in persistent vegetative state of victim), 442 (house trespass), 449 (house-trespass in order to commit offence punishable with death), 201 (causing disappearance of evidence of offense, or giving false information to screen offender), 302 (punishment for murder) and charges on Dalit Atrocities Prevention Act.
The chargesheet revealed that the accused Amirul Islam of Assam murdered victim Jisha following an attempt to rape her at the latter's residence in Iringol near Perumbavoor.
Earlier, Islam, the accused in the brutal rape and murder of Dalit student Jisha, was sent to 10-day police custody.
According to reports, the police has also taken AmiruI Islam's brother, Badarul Islam, into custody from Perumbavoor.
The accused was sent to judicial custody for 14 days by the Perumbavoor Court on 16 September.
The Kerala High Court had last week rejected the plea for a CBI probe into the case, stating that the new SIT had been set up in the case.
The 29-year-old law student was brutally raped and murdered on 28 April, in which her body sustained at least 30 injuries, including on her private parts.
-ANI
Also read: Jisha murder case: Human rights activist alleges Congress leader's involvement in murder