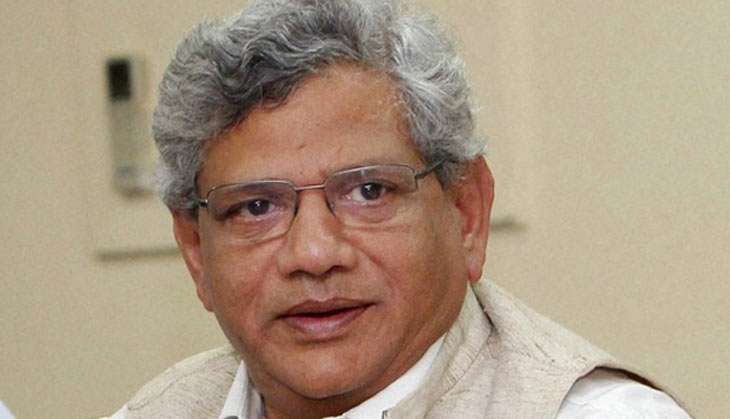 Reiterating the demand for a judicial probe into the killing of eight SIMI activists after their escape from the high-security Bhopal Central Jail, Communist Party of India (Marxist) general secretary Sitaram Yechury on 2 November raised doubts over the government's version and said all statements and facts said so far are completely contradictory to each other.
"We have said there should be a judicial enquiry into it. A judicial enquiry is required because all the statements and facts that are being said are completely contradictory to each other. That is why various questions need to be answered. How can a high security prison be breached in this way? How is that they were under trials, their guilt is not been proven? How did they manage to move? And reports state that they were kept in solitary confinement, in which case, how did they plan this sort of escape together? There are many questions," Yechury said.
The post-mortem report of the eight SIMI activists stated that there were multiple entry and exit wounds and a majority of the wounds were above the waist.
The report added that the activists' clothes have been sent for forensic test.
The SIMI activists broke out of the jail after slitting a guard's throat and were found hours later in a thickly forested area on the outskirts of the city where they were killed in an encounter.
Following the furore in political circles demanding a probe to verify the authenticity of the encounter, Madhya Pradesh Director General of Police (DGP) Rishi Kumar Shukla yesterday announced the formation of a Special Investigation Team (SIT) to probe the killings.
The decision to form the SIT came after Opposition parties demanded an independent high-level judicial probe into the matter.
-ANI