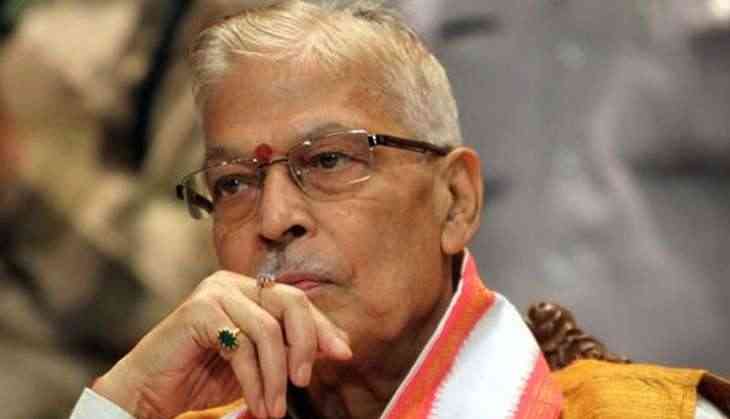 In the run up to the Lok Sabha polls, BJP has set aside its veteran leaders from contesting the election and now, in the new list of star campaigners, names like Murli Manohar Joshi, Lalkrishna Advani are again missing.
Drawing a clear line ahead of the polls, the BJP has benched Murli Manohar Joshi, who used to contest from the Kanpur constituency after cutting the ticket of another veteran leader Lalkrishna Advani from Gandhinagar.
In a message to his voters, Joshi has said, "Dear voters of Kanpur, Shri Ramlal General Secretary (Org), Bharatiya Janata Party conveyed to me today that I should not contest the ensuing parliamentary election from Kanpur and elsewhere."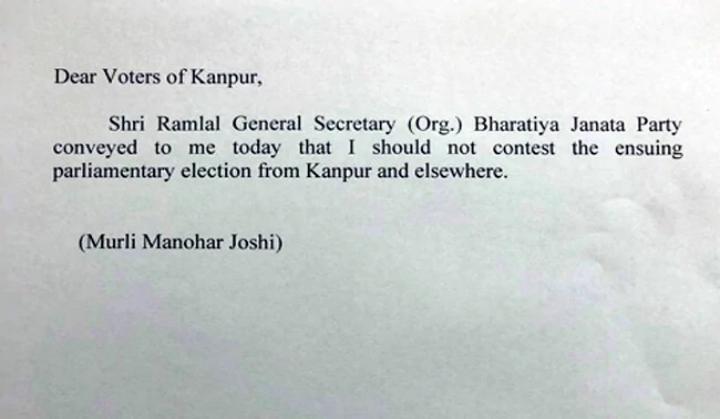 Murli Manohar Joshi's leeter to voters
As per media reports, like that of Advani, Murli Manohar Joshi has been resentful by the party decision and while he was asked by the BJP's General Secretary Ramlal to declare that he won't contest the polls, he declined to do so.
Joshi, who was a Union Minister in the past and has been one of the veteran in the BJP was also dropped from the list of star campaigners. Earlier, in 2014, Joshi vacated his seat of Varanasi for PM Narendra Modi and contested from Kanpur.
Election is scheduled to take place on April 11 and the result would be declared on May 23.
Also read: 'BJP leaders busy in T-shirt marketing,' Priyanka Gandhi takes a dig