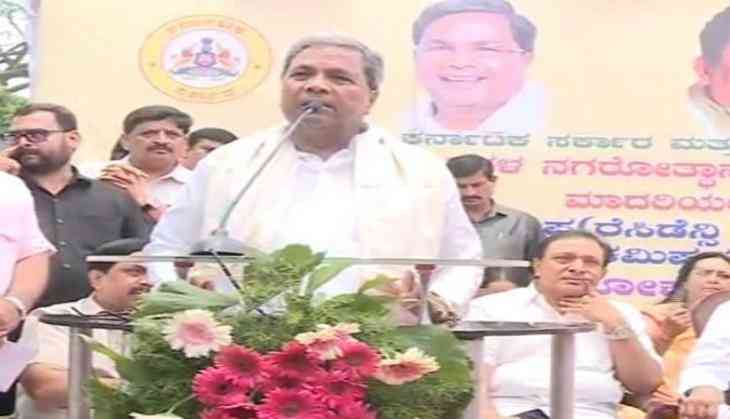 Indian Army and Air Force veterans have expressed their dejection, saying that they felt insulted when a function related to war memorial, turned into a political event.
The oldest war memorial at Brigade Road here was to be re-inaugurated yesterday for which veterans were invited and Chief Minister Siddaramiah was invited as the chief guest.
However, the event took an uncomfortable turn for the veterans, as the latter came an hour late.
Colonel K.D. Shelly (retd.) told ANI that many of them came from their native towns and managed to reach the venue before time.
"Any event in war memorial or martyr funeral is a very sacred occasion for us. One Hawaldar Gumkar is there who is a war-wounded soldier of Madras regiment. He was in his native town but he reached here last midnight for the occasion and gave me a call informing the same. I had given a time that by 10.30 we all should be there. By 10.30, we all were there," Shelly told ANI.
He further said that Gumkar got furious when he heard one of the local leaders speaking on the dais. The leader was speaking in Kannada focusing on the government's plans and activities but did not utter anything about the war memorial or the martyrs.
"I don't know what time was given to the Chief Minister. He came around 11.45-12.00. Along with chief minister, his body guards, local leaders etc came. One of the local leaders started speaking in Kannada. Hawaldaar Gumkar got furious and said that the local leader is speaking about politics and their construction. Nothing is being spoken about war memorial or veterans," he said.
However, the Chief Minister seemed to be absolutely unaware about it and when asked about the same, replied, "Did I not pay respect to war memorial?"
Disappointed by the event, one after the other, all the veterans left the spot. They were dejected by the way the significance of the event was sidelined and was used to highlight other things.
-ANI