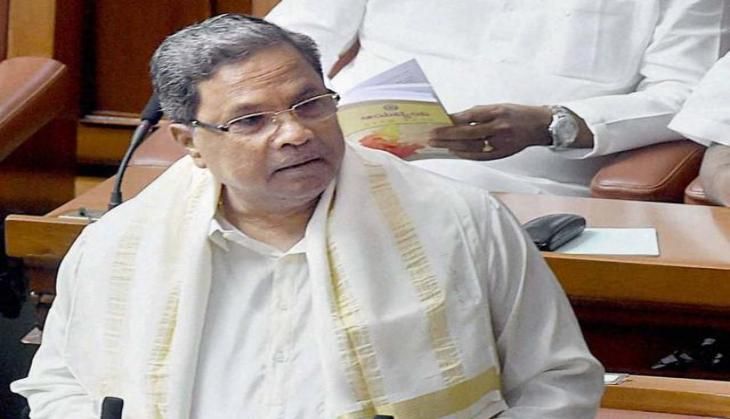 A day before the scheduled state-wide strike in Tamil Nadu over the burning Cauvery water dispute, on 15 September Karnataka Chief Minister Siddaramaiah appealed to his counterpart Jayalalitha seeking protection for the Kannada-speaking population in the state.
"I am deeply concerned that certain organisations have called for a bandh in Tamil Nadu tomorrow. You would agree that any escalation of animosity between the two states would be to the collective detriment of both the states," he said in his letter, a copy of which was released to the media here.
"I would request you to kindly take all steps to ensure that during the so-called bandh on 16.09.2016, no untoward incident takes place and the lives and properties of Kannada speaking people in Tamil Nadu are protected," the release said.
Siddaramaiah also requested her to issue an advisory to the media to report "responsibly" the incidents relating to the Cauvery agitation as was done by his government.
The bandh has been called by farmers' and traders' bodies tomorrow to protest against the "violence" targeting Tamils in Karnataka and seek a long-term solution to the water sharing issue.
It is supported by DMK, MDMK, PMK, CPI(M), CPI and others.
Violence had erupted in the city on Monday with dozens of buses and lorries with Tamil Nadu number plate being set on fire as mobs let out their fury over reports of some incidents of attack on Kannadigas and their properties in Tamil Nadu.
It flared up soon after the apex court gave its amended order, directing Karnataka to release 12,000 cusecs of water daily to Tamil Nadu till 20 September.
On 9 September, a bandh was observed in Karnataka to protest against the Supreme Court's earlier order directing it to release 15,000 cusecs of water to Tamil Nadu for 10 days.
Siddaramaih said while the issue of Cauvery water sharing was being adjudicated by the courts and looked into by the Cauvery Supervisory Committee, no benefit can be accrued by anyone through bandhs and agitations.
"We have issued an advisory to the media to report responsibly the incidents relating to the Cauvery agitation. I would request you to kindly do the same.
"I have instructed my Additional Chief Secretary, Home and Director General of Police to be in touch with your authorities. I would request you to kindly advice your officers to be in touch with their counterparts in Karnataka," he said.
Voicing concern over incidents of violence against Kannada speaking people, Siddaramaiah had on Monday written a similar letter to Jayalalithaa asking her to ensure their safety and protection while assuring her that interests of Tamils in the state would also be safeguarded.
As violence broke out in the city, hours after this missive, Jayalalithaa made a similar appeal to Siddaramaiah through a letter describing the violence in Karnataka as "alarming".
Acknowledging Tamil Nadu Chief Minister's letter today Siddaramaiah said, "Let me assure you that the Government of Karnataka is committed to protect the lives and properties of all residents of Karnataka regardless of their religion or language."
"I had pointed out to you in my previous letter of 12.09.2016 that incidents of violence against Kannada speaking people in Tamil Nadu would incite passions threatening peace in our state. Unfortunately, violence erupted on September 12th despite all the precautions taken by us," he said.
The Karnataka CM said, however, the situation was brought under control within hours and a large number of cases had been booked against rioters and strict action taken to ensure violence did not spread.
"I have also issued strict instructions to the law and and order machinery to ensure that such incidents are not repeated," he added.
--PTI