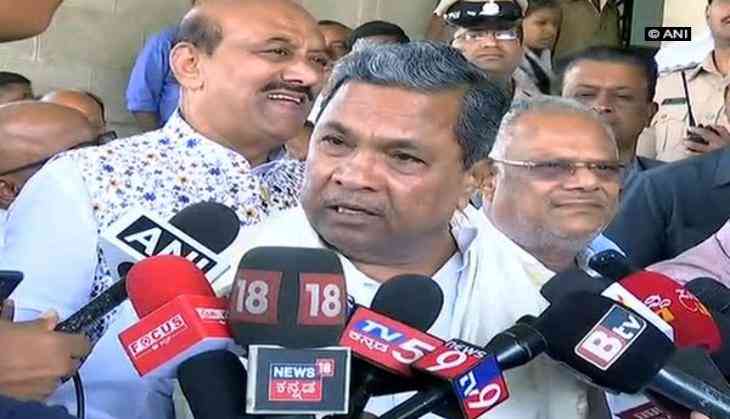 Karnataka Chief Minister Siddaramaiah on Monday took a dig at Bharatiya Janata Party (BJP) Karnataka chief ministerial candidate BS Yeddyurappa, saying that the latter's statement to tie the hands and legs of non-voters and make them vote in favour of Mahantesh Doddagoudar, who is the BJP candidate from Kittur, shows the element of 'gundagardi' in him.
"This shows 'gundagardi' element in Yeddyurappa. Can anybody be dragged to polling booth? It's all a fake campaign by him," Siddaramaiah told reporters here.
Earlier on May 5, addressing a public gathering in Belgaum, former Karnataka chief minister Yeddyurappa had said, "Don't rest now. If you think that somebody isn't voting, go to their homes, tie up their hands and legs and bring them to vote in favour of Mahantesh Doddagoudar".
With the election to the 225-member Karnataka State Assembly edging closer, the state has become a battleground with public rallies being the primary form of warfare.
Both the BJP and Congress have extensively tried to undermine each other in a bid to woo the electorate of the state, as a win in this election is also likely to give an edge for next year's General Elections to the winning party.
(ANI)