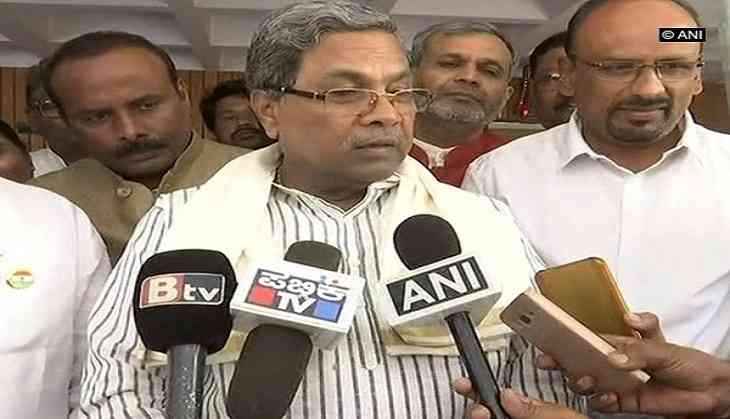 Karnataka Chief Minister Siddaramaiah on Friday took a potshot at Bharatiya Janata Party (BJP) president Amit Shah and called him 'a brainless man.'
Speaking to media, the Chief Minister said, "Amit Shah has no brain it seems, he is a brainless man."
Siddaramaiah further attacked the BJP chief on Twitter and dubbed him an "ex-jailbird".
The chief minister's counter attack comes a day after the BJP president said "Siddaramaiah means corruption and corruption means Siddaramaiah".
"Says an ex-jail bird who chose another former jail bird to be his party's CM candidate for our Karnataka election. Can he present facts about the so called corruption charges against me or my Govt? Just telling lies wont help. People will not believe his #jumlas", tweeted Siddaramaiah.
The verbal attack between the duo has come in the run up to the Karnataka assembly election slated to held this year.
--ANI