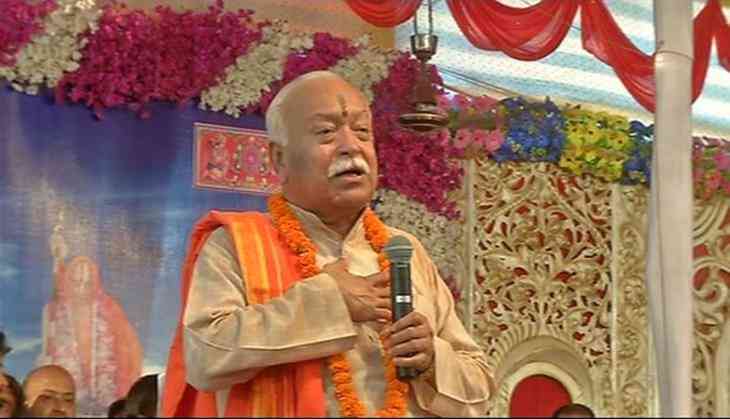 BhRSS chief Mohan Bhagwat (ANI)
Rashtriya Swayamsevak Sangh (RSS) chief Mohan Bhagwat, on 4 October, encouraged people to rise above the caste division and embrace the true Indian philosophy.
Speaking at Swami Ramanujacharya Shahashtrabdi Mahayajna, Bhagwat said, "There is Narayan within each one of us and the Indian spiritual tradition has answers for all the problems we face today."
He also asked the people to look within themselves to find solace that comes from contentment, instead of hankering after materialistic comforts.
Bhagwat urged the people to contribute to real progress and to put India first and rise above the narrow confines of upper caste and lower caste.
"We all are sons of Bharat Mata, followers of one culture and religion that advocate for welfare of one and all," he underlined.
"Always listen to your inner-self and think better for others," he said, while calling upon the people to follow the path shown by the great saints, who followed the religion of welfare of the humanity.
-ANI