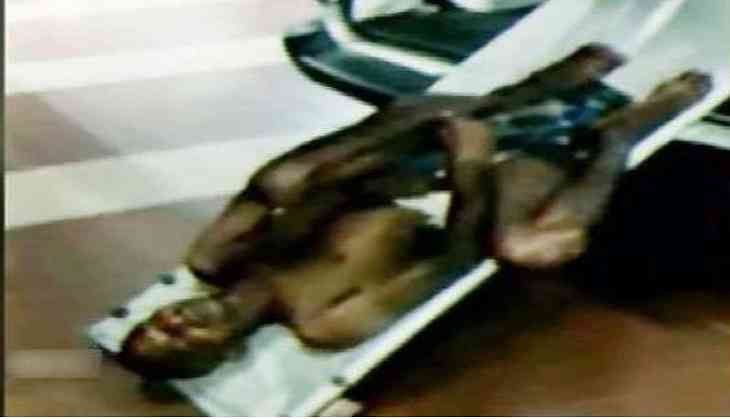 A shocking incident has come to light from Kerala, where a patient with critical head injuries died as he was left upside down for urinating in the ambulance by the driver while being shifted to the Thrissur Medical College Hospital (MCH). However, after three days later he succumbed to his injuries. His accident occurred near Thrissur, Kerala.
Meanwhile, the ambulance driver, Sheriff pulled the patient's stretcher out and left him leaning against the ambulance. Due to this, patient slide down the stretcher and also hit the ground. This shocking incident has been caught on camera by an unknown person who was presented in the medical college, has since gone viral on the internet.
As per the reports, a driver of the ambulance was unhappy with an accident victim urinating in his ambulance that's why he did this with the patient.
The patient video has gone viral on the social media where the injured man was lying on a stretcher.
Police have registered the case against the ambulance driver after he allegedly left a patient in a nearly inverted position outside a hospital. The case was registered against the accused under the IPC section 336 (negligence act endangering the life of a person). Police have assured that they will arrest him soon.
The victim was critically injured while crossing the road and got hit by a motorcycle at Thachanattukara in Palakkad district on 20 March.
Later, the medical college staff rushed inside the hospital to wear the gloves and assist the patient that's when the driver pulled the stretcher out.