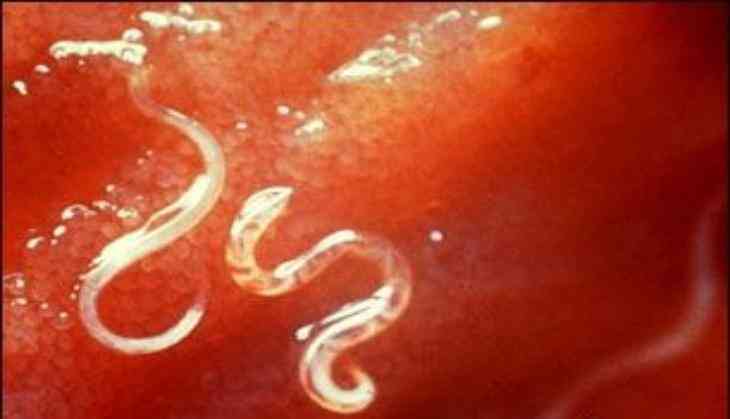 A shocking news has come from Haldwani where a 14-year-old boy faced a serious problem that also put the doctors in the situation of dilemma. After diagnosing the boy, it was found that hookworms were silently sucking 22 litres of blood from the boy's body since last two years.
According to the reports, Doctors of Sir Ganga Ram Hospital wondered that how was it even possible that hookworms silently sucked 22 litres of blood from the boy's body. Doctors team diagnosed the teenager's small intestine by inserting the wireless camera. They found two different images, the first half of the intestines was normal but the other half was turned completely blood red.
After the examination doctors proclaimed that hookworms were in the body over the last two years and silently drained at least litres of blood. Earlier, doctors suspected that the boy was suffering from anaemia. But when the situation was not in control and heavy blood loss was found from the body, then doctors conducted an endoscopy, in which they found worms buried in the mucosa of the small bowel.
As per the reports, hookworm infection can be faced by anyone at any stage and common in India, this can be cured by not walking barefoot as well as taking balanced diet. But, this case was unique because the boy disease was not able to diagnosed by doctors for two years. He was treated as an anaemic patient and received 50 units of blood during the treatment.