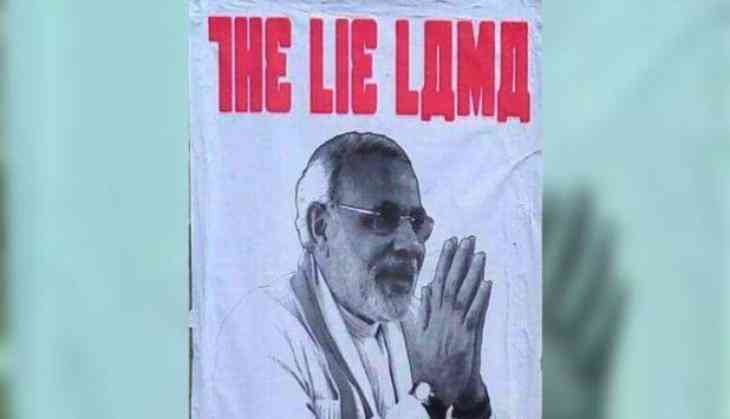 In the national capital Delhi, there are some posters with a picture of Prime Minister Narendra Modi posted on walls has triggered a controversy. In several areas of Delhi, 'The Lie Lama' was written on the poster with the picture of PM Modi has been seized.
These posters have been going viral for many days on social media. BJP leaders have also objected to such posters and have filed a complaint of the matter. After that, on Thursday night, the Delhi Police took cognizance and filed an FIR.
Delhi Police has registered a case against unidentified people for pasting posters having images of Prime Minister Narendra Modi with the tagline 'The Lie Lama', a senior officer said on Friday.
Last night, the police seized one such poster from J-Block in the temple road area and filed a suit under the Property Badrung Act. Let us tell you that these posters have been seen on the walls in different areas besides the NDMC area. There are still such posters in the temple road station area.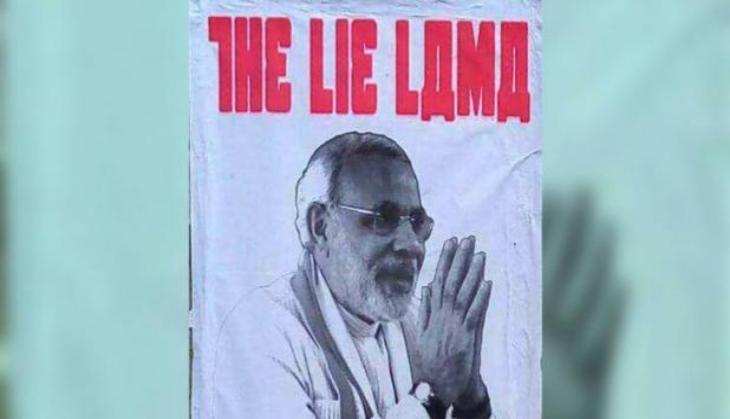 The posters were found on Thursday pasted on a wall in Mandir Marg's J-Block area, the officer said. The posters were removed and a case was registered under the Delhi Prevention of Defacement of Property (DPDP) Act on Thursday evening, police said. Locals would be questioned to ascertain the identity of the people behind the act, they said.
Police said that there is no name or address of any press or printing agency on the poster. Since by putting the posters on the government on the wall it has spoiled its beauty and cleanliness. The case has been registered against unknown people under the Defensive Act (Property Reform Act). At the moment, the police are searching around CCTV footage and trying to find out those who are posters.
Also read: RJD chief Lalu Yadav avails 3-days parole for son Tej Pratap's wedding on several conditions; will remain under camera watch