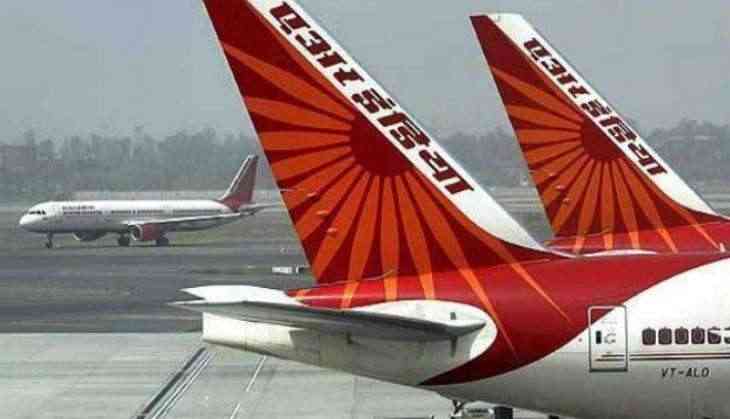 The Air India's official Twitter handle was briefly hacked in the morning for hours. A series of the tweet was posted in Turkish, out of which a post read as 'all Air India flights had been canceled.'
A pinned tweet on Air India's official Twitter handles read, "last minute important announcement: All our flights have been canceled. From now we will fly with Turkish Airlines." The tweet was pinned to the official handle of Air India(@airindiain) and the name was later changed to @airindiaTR by the hackers.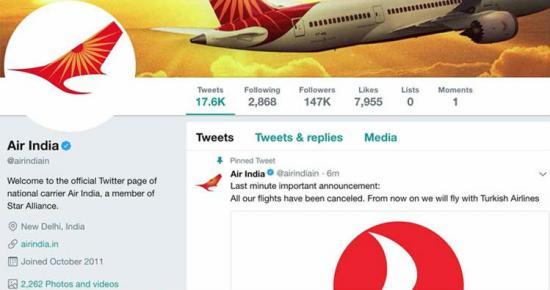 Messages in the Turkish language were posted on the official Twitter handle @airindiain, an Air India spokesperson said.
The official Twitter account of Air India was overridden by I ayyıldızt group which claims to be a Turkish Cypriot Army on their Twitter handle. Later, the verified mark was removed by Twitter after the name was changed by the hackers.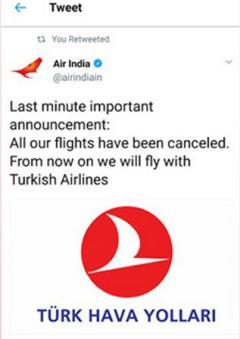 All the malicious content posted on the handle has been removed and the official handle has now been restored, he further added.
Air India's Official Twitter handle has 1,46,000 followers.
Also read: Principal rapes class 10th student after promising her to clear exams; Makes dummy sit to write her exam