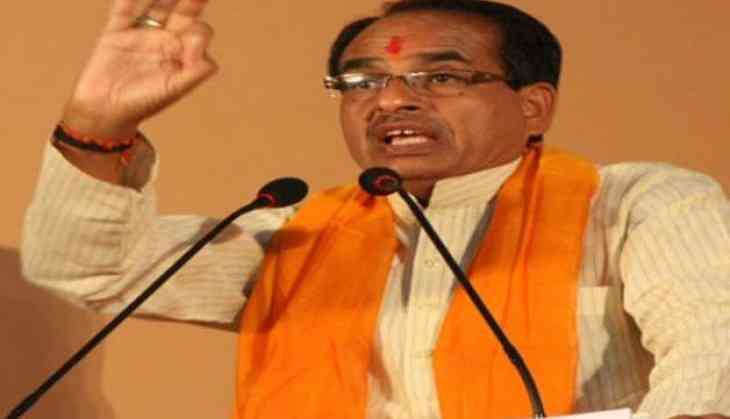 Madhya Pradesh Chief Minister Shivraj Singh Chouhan on Saturday expressed concern over an incident in Indore where a girl under one year of age was killed after allegedly being raped.
The Chief Minister took to Twitter and wrote, "I am upset, shocked over a terrible act that took place in Indore with a minor. There is a need for society to see where are they going. The administration has arrested the accused and we assure that strict action will be taken against him."
आज मन बहुत व्यथित है, इंदौर की घटना ने आत्मा को झकझोर दिया है। इतनी छोटी बच्ची के साथ ऐसा घिनौना कृत्य। समाज को अपने अंदर झांकने की ज़रूरत है। प्रशासन ने त्वरित कार्रवाई करते हुए आरोपी को गिरफ़्तार किया है। हम सुनिश्चित करेंगे कि उसे जल्द से जल्द कड़ी से कड़ी सज़ा मिले।

— ShivrajSingh Chouhan (@ChouhanShivraj) April 21, 2018
The eight-month-old girl was raped and then murdered in Indore on Friday.
Earlier, while addressing an event in Damoh on Friday, Chouhan urged that a bill should be passed where such rapists are hanged to death.
"In 92 percent cases, minor daughters are raped by someone from their family. I went into shock after reading news that a minor girl is raped by her father. I urge you to pass a bill so that such rapists are hanged to death," he said.
Last week, a nine-year-old girl was allegedly raped by her step-father in Madhya Pradesh's Gwalior.
It is to be noted that, last year, the Madhya Pradesh Assembly unanimously passed a bill awarding death sentence to accused in cases of rape and gangrape of girls below 12 years. (ANI)