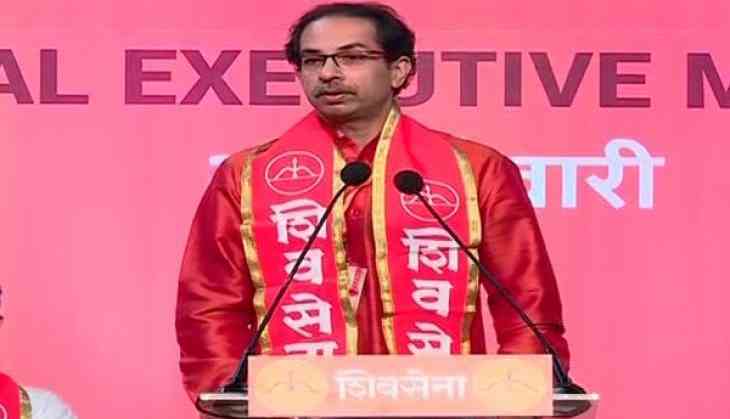 The Shiv Sena on Wednesday said it aims to work for the welfare of the nation and Maharashtra.
In its mouthpiece 'Saamna', the Sena said, "The only aim of the Shiv Sena is welfare of nation and Maharashtra. The Shiv Sena has always given importance to the welfare of Maharashtra and Hindutva. This is why the Shiv Sena has decided to ignore all the temptations and to start working for the people".
A political slugfest erupted between the Bharatiya Janata Party (BJP) and Shiv Sena after Sena Chief Uddhav Thackeray announced that his party would contest the next Maharashtra Assembly polls and Lok Sabha elections without an alliance with the BJP.
"We will fight 2019 assembly and Lok Sabha elections alone," said Thackeray while addressing the national executive meeting of Shiv Sena in Mumbai.
The two parties share a sour relationship, ever since the BJP has come to power in Maharashtra, the citadel of Shiv Sena.
-ANI