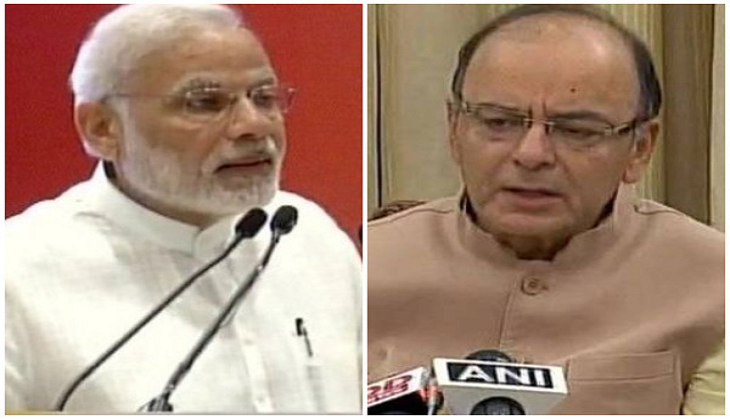 In the wake of the barbaric abduction and killing of Indian Army Lieutenant Ummer Fayaz by terrorists in Kashmir, the Shiv Sena on Friday lashed out at the Centre over the lack of a 'full time' Defence Minister.
The Shiv Sena in its Saamana editorial blatantly attacked the Centre over its manner of handling the current situation Kashmir in the most 'casual' manner.
"The irony of this situation is that, India does not have a full-time Defence Minister and the Prime Minister Modi-led Central Government does not seem serious after all that has happened in the country. The government is adopting a very half- hearted and indifferent approach towards the issue," the editorial read.
The Shiv Sena also called out the Government for its casual approach towards the alarming situation in Kashmir, stating that the Centre seems to have been trapped in a "mental scam".
The young Indian Army officer who was abducted and then brutally killed by terrorists, was cremated with full honours in Sursun in Pulwama, Jammu and Kashmir.
Lieutenant Ummer Fayaz from RAJRIF unit in Akhnoor had gone to attend the wedding of his uncle's daughter at Batapura (Near Behibagh) on Tuesday, from where he was reportedly abducted by terrorists and his bullet ridden body was found at Harmen, said the Army in a statement.
His mortal remains underwent postmortem at the District Hospital in Shopian and was subsequently brought to Sursun for burial with full military honors.
Lt. Fayaz was commissioned on 10th December 2016 from the National Defence Academy and was set to head for the Young Officers Course in September this year.
"He was part of the Hockey Team of NDA, excellent volleyball player. He was physically tough and the troops enjoyed being with him," the Army said.
The police said that the officer was shot by terrorists five times in an orchard.
His body was found lying by a local at Harman orchard and subsequently after being informed, the police rushed to the spot.
-ANI