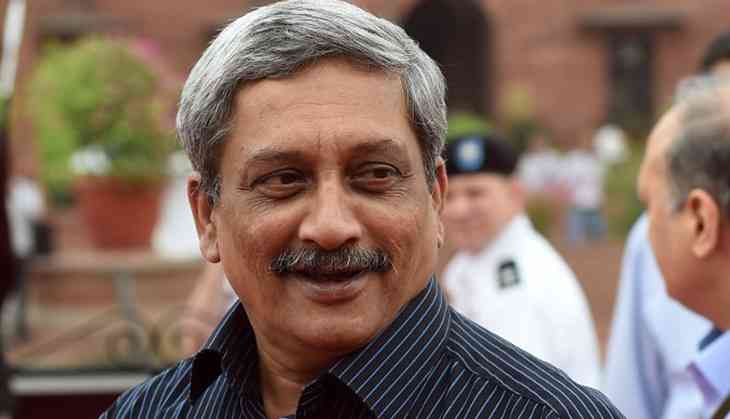 Shiv Sena slams Parrikar over his alleged remark on returing to Defence Ministry
The Shiv Sena on Friday slammed Goa Chief Minister Manohar Parrikar over an alleged video circulated on the social media, which quoted the latter saying that he may go back to the Centre if he loses the upcoming Assembly by-polls in Goa.
The Sena, in an editorial published in its mouthpiece 'Saamna', said that Parrikar's image as an honest and true politician has been proved wrong now.
"In the video, he has said that if he loses the Panaji by-polls, then it will not be an issue as he would again acquire the post of the Defence Minister. Such words do not present the Chief Minister in a promising light. Through his remark, Parrikar has not only shown that the post of Goa Chief Minister is near to nothing, but he also has portrayed that how easy it is to get into the Defence Ministry of India," the article read.
The article added that Parrikar, by making such statements, is insulting Prime Minister Narendra Modi, who had appointed him as the defence minister.
"When India was facing difficulties at the border, Parrikar went on a vacation to Goa to devour fish curry and rice," the article further said.
The Sena further questioned the authenticity and decorum of the post of the Defence Minister.
Meanwhile, the Bharatiya Janata Party (BJP) on Thursday complained to the election authority about fake news claiming that Parrikar would return to the Central Ministry if he loses the Goa by-election.
The complaint has been filed against violation of the code of conduct by circulating distorted and false news item.
Parrikar had resigned as the defence minister and was sworn-in as the Goa Chief Minister on March 14 this year.
The by-election in Panaji and Valpoi constituencies will be held on August 23.
Parrikar is contesting the Panaji Assembly by-polls against Girish Chodankar of the Congress and Anand Shirodkar of Goa Suraksha Manch.
-ANI