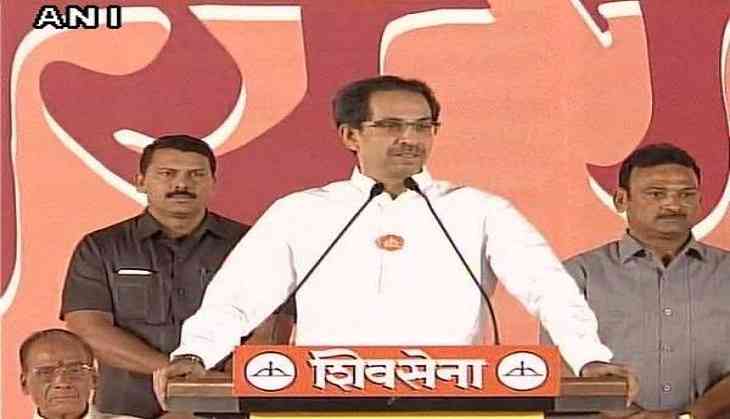 The Shiv Sena, in its mouthpiece Saamna, has slammed Madhya Pradesh Chief Minister Shivraj Singh Chouhan over the recent Mandsaur fiasco.
In the editorial titled 'This is not right,' Saamna outlined the tense situation that has engulfed the Mandsaur district of Madhya Pradesh.
The Shiv Sena asserted that something like Mandsaur, if happens in Maharashtra, the State Government may face drastic consequences.
"If something like Mandsaur happens in Maharshtra, the state government may face the drastic consequences, because the Shiv Sena fully supports the farmers,' the article reads.
The Shiv Sena also supported Congress vice-president Rahul Gandhi and Gujarat's Patidar quota stir leader Hardik Patel's visit to Mandsaur, both of who were later detained.
"In a democratic nation, a man is allowed to visit any affected area to meet the victim's family and express concern," the article adds.
In an earlier editorial titled 'First bullet, then fast,' Saamna had said, "Madhya Pradesh Chief Minister is following the footsteps of Mahatma Gandhi. Shivraj ji was deemed as the idle chief minister. Despite of welfare policies for farmers, women and common people, the farmers staged protest and five lost their lives."
Mandsaur became the epicenter of a farmers' agitation over the demand for loan waivers and better prices for their produce.
During the agitation, six farmers were gunned down by the police, thereby drawing criticism from political parties. The situation forced the district officials to impose Section 144, and restricted prominent personalities from visiting the violence-hit district.
A number of political leaders and social activists tried to visit Mandsaur but the police didn't let them enter the area.
Section 144 was later removed ahead of MP Chief Minister Shivraj Singh Chouhan's visit to the families of the deceased farmers.
Meanwhile, the state government has issued a notification for the judicial probe of the Mandsaur violence.
-ANI