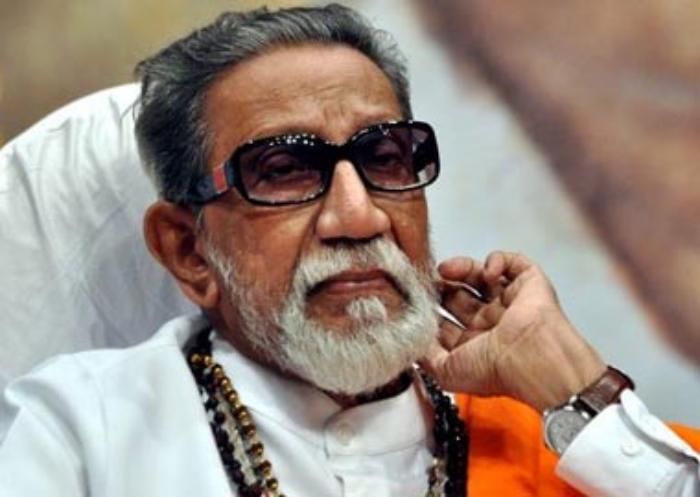 Shiv Sena's Transport Minister Divakar Raote on 22 January announced five schemes named after the party late founder Bal Thackeray - ahead of his birth anniversary. The schemes will be reportedly launched today in the presence of Chief Minister Devendra Fadnavis and Sena president Uddhav
Here's a look at the schemes, which have some rather lengthy titles - including 'Hinduhridaysamrat (King of Hindu hearts) and Shivsenapramukh (Shiv Sena chief) Bal Thackeray'.
1) Hinduruday Samrat Shiv Sena Pramukh Balasaheb Thackeray Kanyadan Yojana
Among other provisions, this scheme includes:
Rs 1 lakh for the marriage of a girl in the family of an MSRTC worker.
An accident insurance scheme (for passengers as well as State transport workers).
A new super-specialty hospital in Pune for State Transport workers; and a scheme to ensure auto permits for widows of farmers.
2) Hinduruday Samrat Shiv Sena Pramukh Balasaheb Thackeray Apghat Sahayta Nidhi Yojana
This scheme aims to provide monetary compensation in case of accidents involving State Transport buses. The scheme provides:
Rs 10 lakh compensation to the family of passengers who die in accidents while travelling in the state buses.
Rs 5 lakh compensation for limb-loss related injuries.
Rs 2.5 lakh compensation for those with partial handicap.
3) Hinduruday Samrat Shiv Sena Pramukh Balasaheb Thackeray Super speciality Hospital
This scheme involves the creation of a hospital for State Transport employees in Pune.
4) Engineering college
The fourth scheme announces the creation of a new engineering college in Navi Mumbai. The college is set to be named the Hinduruday Samrat Shiv Sena Pramukh Balasaheb Thackeray Automobile engineering college.
5) Hinduruday Samrat Shiv Sena Pramukh Balasaheb Thackeray Niradhar Swalabhan Yojana
This scheme provides financial help for widows of farmers. The women will also get permits to run autorickshaws.
Schemes draw outrage
According to news reports, the opposition has criticised Raote, saying the decision was against the Constitution and also against the principles of democracy. Maharashtra NCP leader and Party spokesperson Nawab Malik said:
"This is a first you can't put a party's name to a government scheme or call it Hinduruday. This will be opposed by us. It is objectionable."
Former Maharashtra Chief Minister Ashok Chavan said that they would object to the word 'Hindu' and the Shiv Sena's party name being added to the scheme.
"First of all we respect Balasaheb Thackeray but no party has ever given a religious name to a government scheme or named it after a party. This is not legally tenable and we will oppose it".
Raote however defended the decisions saying that there is no wrong in naming the scheme after Balasaheb as people know him by his name.