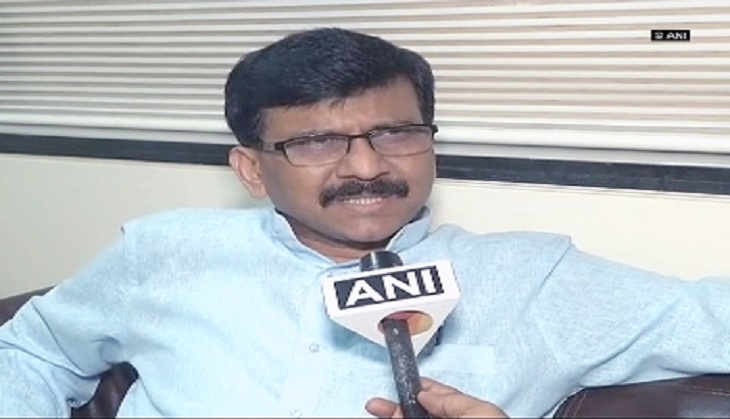 After reports of Shiv Sena chief Uddhav Thackeray holding talks with Bengal Chief Minister Mamata Banerjee to talk about opposing Centre's move to ban high denomination notes surfaced, Shiv Sena today said that it would do anything to help the common man.
Shiv Sena leader Sanjay Raut said that the sufferings of the common man matter more than political differences.
"It is true that talks are on between Mamata Banerjee and Uddhav Thackeray. This is not an issue involving politics, this is a matter which concerns the common man. Shiv Sena will make any and every effort to reduce the pain of the common man," said Raut.
Banerjee earlier in the day once again dubbed the government's fresh proposal that all bank branches will from now on use indelible ink marks for disbursing cash as a desperate attempt to start a 'black mechanism'.
"There is desperate attempt to start a 'black mechanism' with indelible ink. It shows this government distrusts the common people," Banerjee told the media here.
"Also, there are by-elections on 19 November. What will the Election Commission say about this decision to put indelible on prospective voters?" he asked.
Stating that the situation post demonetisation was quite serious, the TMC supremo said that she would be meeting President Pranab Mukherjee tomorrow to hand over a protest memorandum.
Meanwhile, TMC spokesperson Derek O'Brien told ANI that Mamata and leaders of other parties will meet the President at 1:30 pm tomorrow.
"Delhi Chief Minister Arvind Kejriwal and former Jammu and Kashmir chief minister Omar Abdullah will also accompany Mamata Banerjee," he said.
The TMC supremo had earlier also tried to bring the Left on board on this issue.
The Congress, TMC, Left Parties, YSR Congress and Rashtriya Janata Dal (RJD) on 14 November huddled to strike a common strategy for the Winter Session that starts on Wednesday and will continue till 16 December.
Almost all opposition parties at the all-party meeting chaired yesterday by Lok Sabha Speaker Sumitra Mahajan said demonetisation had not been properly implemented, adding the move has led to chaos.
--ANI