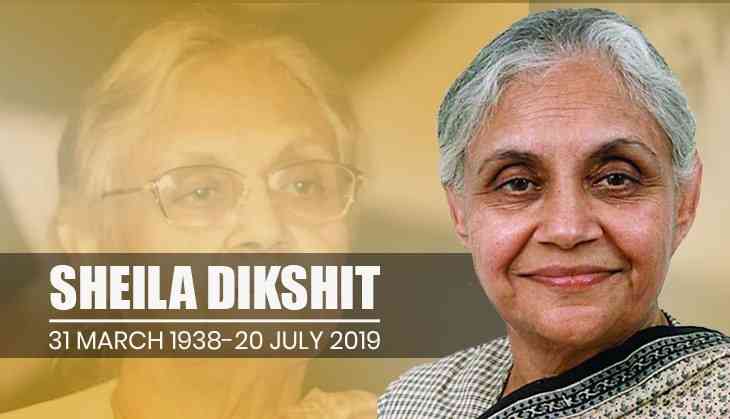 Former three-time Delhi Chief Minister and senior Congress leader Sheila Dikshit died on Saturday in New Delhi. She took last breath at the age of 81. She was admitted at Fortis Escorts Heart Institute in the morning.
As per the reports of ANI, "Sheila Dikshit was managed well by a team of doctors. At 3:15 pm she again suffered a cardiac arrest. She was put on a ventilator and at 3:55 pm she passed away peacefully," Dr. Ashok Seth, Director, Escorts Fortis said.
Last year, the 81-year-old minister underwent heart surgery in France. Sources also told that the Dikshit had been undergoing treatment at Fortis Escorts hospital and was under the supervision of Dr. Ashok Seth. While in November 2012, she had undergone angioplasty and treated for the infection.
Let us tell you more about Delhi's Former CM Sheila Dikshit who served the National Capital for the three successive terms:
1. Sheila Dikshit was born on 31 March 1938 in Kapurthala, Punjab into a Punjabi Khatri family.
2. She did her postgraduation in History from Miranda House, Delhi University. Also, holds a Doctorate in Philosophy from the University of Delhi.
3. Between 1984 and 1989, she represented Kannauj parliamentary constituency of Uttar Pradesh.
4. Sheila Dikshit was the daughter-in-law of late Congress leader Uma Shankar Dikshit (UP), who had served as a Union Minister and governor for a long time.
5. Her 15-year tenure in Delhi as a CM was ended when Arvind Kejriwal-led Aam Aadmi Party came into power.
Also Read: Former Delhi CM Sheila Dikshit passes away