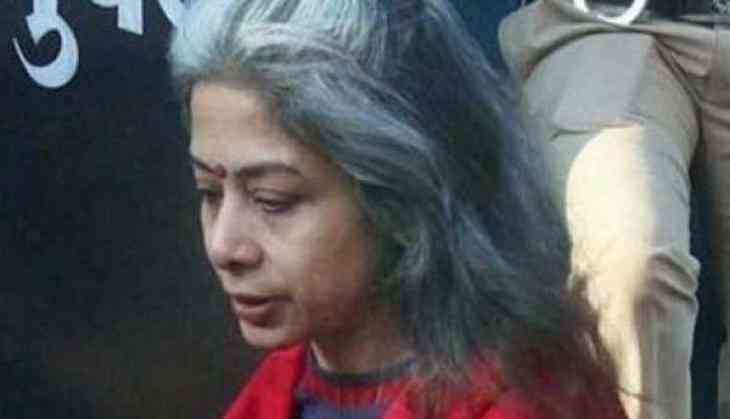 In the latest hearing on Sheena Bora murder case, the bail petition of Indrani Mukherjee was rejected by the CBI Special Court, after the bail petition was filed in the court by Indrani's lawyer.
During the hearing of the petition, Indrani Mukherjee said in the court, "If my death occurs, then will CBI take responsibility for my death."
Indrani's petition was henceforth rejected by the special court, she had filed the bail petition on medical grounds.
Indrani Mukherjee is currently lodged in Bhiikhla jail in Mumbai for the murder of her daughter Sheena Bora. Indrani Mukherjee was arrested in August 2015.
It is pertinent to note that Sheena Bora was murdered in April 2012, but the case was revealed in 2015 when Indrani's driver Shyamvar Rai was arrested for the possession of arms without license.
Indrani argued herself in the court for a bail plea as her health was getting deteriorated day by day. She had said in her bail application that she had "neurological complications" and low blood pressure added to that cause.
She had put the CBI in the den by questioning whether they will take her death's responsibility and if something severe happens to her.
Sheena Bora murder case: Indrani Mukerjea who had filed a bail application on medical grounds,today argued herself before a special CBI Court in Mumbai. While arguing Indrani said,"Will CBI take responsibility if I die?" Her bail plea was rejected earlier. #Maharashtra (File pic) pic.twitter.com/J6T42XpeiF

— ANI (@ANI) October 16, 2018
Earlier, Indrani had said while filing the bail plea that "I am filing the bail application on medical grounds due to recent change in the circumstances of my health condition."
She had told the special CBI judge JC Jagdale that she wanted to argue her bail plea in person and that it was necessary for her to get the bail in order to improve her health.
Also read: #MeToo Impact: Fairoz Khan stepped down as NSUI president in awake of #MeToo row; resignation accepted