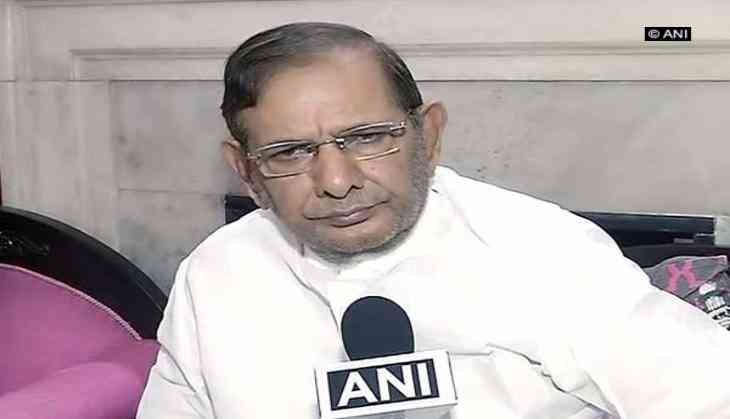 Senior Janata Dal (United) (JD(U)) leader Sharad Yadav will kickstart his three-day Jan Samvad Yatra on 10 August and will meet the people of Bihar to discuss the repercussions of the withdrawal of the grand alliance in the state.
Yadav will visit nearly eight to ten constituencies of Bihar from 10 to 12August and will hold discussions.
"I am going to meet the people and will discuss the condition of the state after the withdrawal of the grand alliance. I have not done any preparation for this. I will stay there overnight and will talk to people on this issue," Yadav told ANI.
He said the people supported the grand alliance and expected a lot from it, adding that they are hurt with its withdrawal.
"I was one of those who asked the people of Bihar to vote for the grand alliance. I consider this as a responsibility. The people are hurt with this withdrawal," he said.
Sharad Yadav has openly expressed his disappointment over the prevailing situation in Bihar, especially with Chief Minister Nitish Kumar undoing the grand alliance and joining hands with the Bharatiya Janata Party (BJP).
There have also been reports of a widening rift between Yadav and Nitish, with the former backing Rashtriya Janata Dal (RJD) and the Congress.
On day one, Yadav will cover Patna-Sonpur-Muzaffarpur, while on day two, he will visit Muzaffarpur-Darbhanga-Madhubani.
On the last day, Sharad Yadav will meet the people of Madhubani-Supaul-Saharsa-Madhepur.
-ANI