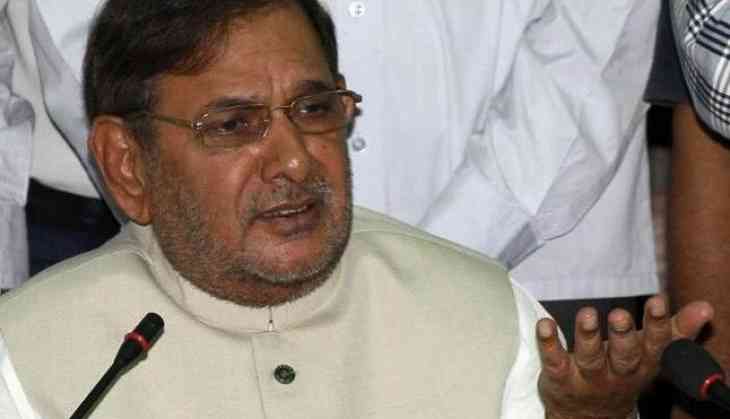 Rajya Sabha members from the Janata Dal (United) on Saturday removed Sharad Yadav, who opposed the party's decision to ally with the BJP in Bihar, as their leader in the House and replaced him with RCP Singh, a senior party leader said.
The MPs met Rajya Sabha Chairman M Venkaiah Naidu to hand him a letter appointing Singh as the leader of the JDU in the upper house, the leader said.
RCP Singh is a trusted lieutenant of Bihar Chief Minister Nitish Kumar.
The JDU has 10 members in the Rajya Sabha. It had last night suspended its Rajya Sabha member Ali Anwar Ansari from the parliamentary party for attending a meeting of opposition parties convened by Congress president Sonia Gandhi.
Differences between Kumar and Sharad surfaced after the former snapped ties with the Congress and Lalu Yadav's RJD, and allied with the BJP to form a new government in Bihar last month.
Sharad, who is on a tour of Bihar, has said he still believes he is a part of the Grand Alliance with the RJD and the Congress. The JD(U) is not just Nitish Kumar's party, but also his party, he has said.
Sharad also claimed that the real JD(U) was with him and the one with Kumar was 'sarkari' JD(U).
In a related development, BJP president Amit Shah said in a tweet on Saturday that he had invited Kumar to join the ruling NDA.
-PTI