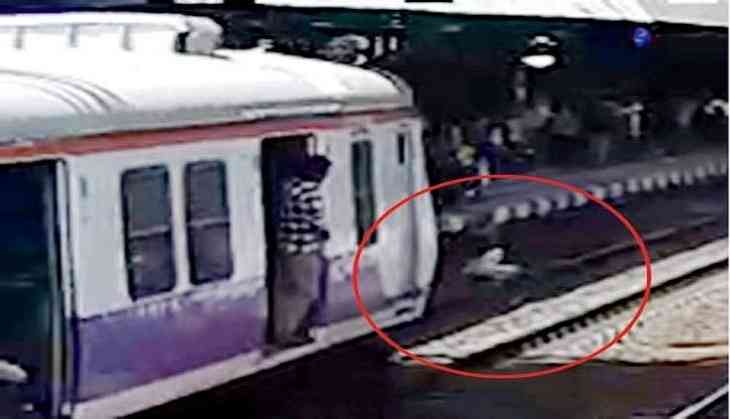 A woman killed 56-year-old man
The shocking incident has come to light from Mumbai where a woman did something with a 56-year-old man that has made us surprised and remove our trust from humanity. On Saturday, the woman pushed an old man in front of an approaching train and tried to kill him at Mulund railway station.
Reportedly, a woman named as Manisha Khakadiya (38) did this as she alleged that man named Deepak Patwa had touched her inappropriately. Later, she had a fight with him while man denied all the allegations made on him. The woman gets angry with this and pushed him in front of the train.
A CCTV footage has been getting viral over the Internet in which Manisha can be seen pushing the man in front of the speeding train. Patwa was run over by the train and died on the spot.
See the CCTV footage that has been viral over the Internet:
However, the woman has been arrested for doing such gruesome crime. Manisha was arrested from Chembur on Tuesday. Police have booked her under IPC section 302 (murder) and 34 (acts done by several persons in furtherance of common intention). As per the woman, she had not been visited Mulund station for last two days.