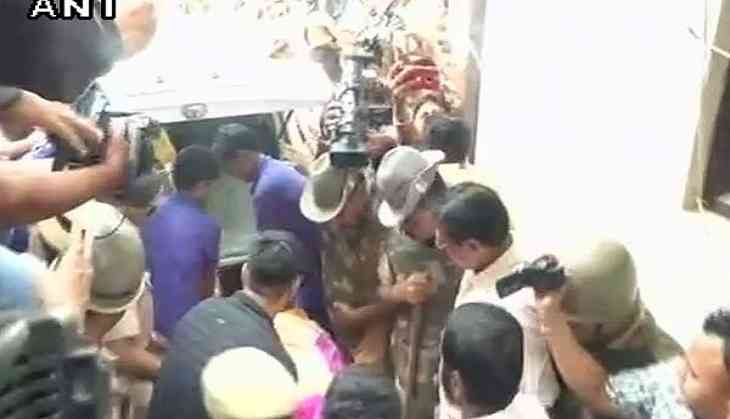 Kaushlendra Prapanacharya Phalahari Maharaj, who has been charged with sexually assaulting his female disciple, was arrested on 23 September.
The 21-year-old victim from Chhattisgarh's Bilaspur had lodged a complaint against Rajasthan-based Phalahari Maharaj, alleging sexual exploitation.
The 70-year-old self-styled god man was arrested from the government hospital, where he was admitted.
-ANI