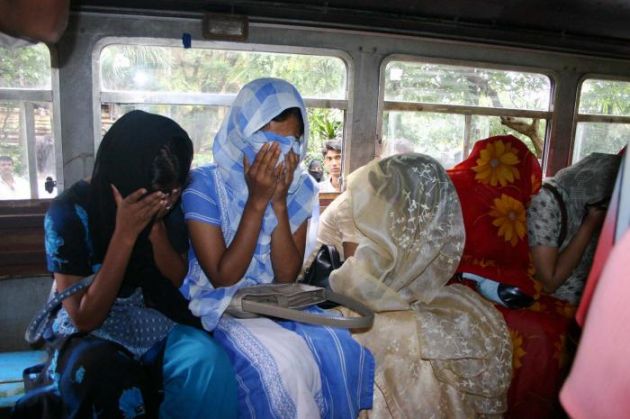 New Delhi: A victim of sex trafficking accused an NGO of making a short movie on her rescue operation without her consent on 4 August.The piquant incident happened during the screening of the short movie "Meena" organised by NGO Apne Aap Women Worldwide.
The movie talks about the sex trafficking victim, who was born in a brothel, and her mother.
"They have shown it in such a bad light. They have shown a brothel with such disgusting visuals. I have not been in such a bad situation. I myself was against prostitution and that is why I came out. It was not their cup of tea to extricate me out of the situation," the girl told PTI.
The NGO screened the documentary saying that it was shown with the due permission of mother-daughter duo.
But while being felicitated after the screening, which was organised to mark World Day Against Trafficking of Persons, which was observed on July 30, the girl protested saying that the NGO never took her permission on revealing her identity.
"I demand that the movie be withdrawn from any kind of screening as it is affecting my personal life now and not letting me lead a life with respect. Whenever it is screened it come back to haunt me," she said, adding the film was screened earlier also.
The NGO, however, denied the allegation saying it had taken the consent of both the mother and the daughter before making the film.
"She kind of gets into a fit and breaks down sometimes, as when she was rescued we found that she was given drugs regularly. I think we should get into a knee-jerk reaction for this breakdown and withdraw the movie," said Tinku Khanna, co-director of Apne Aap Women Worldwide.
Christina Albertin, United Nations Office on Drugs and Crime representative for South Asia, was also present at the screening among others.
- PTI