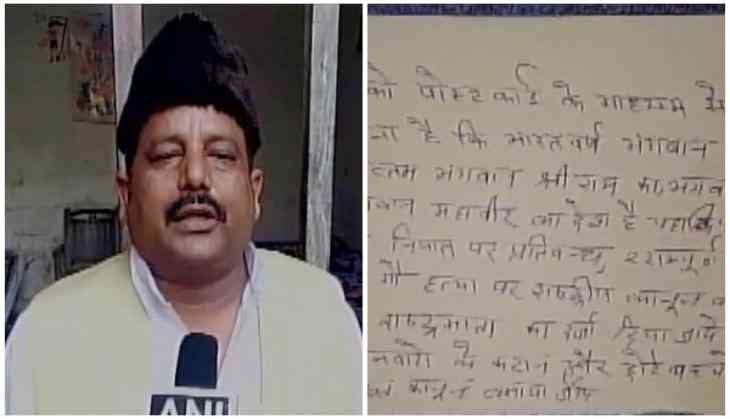 Setting religion aside, Madrasa in UP bats for ban on cow slaughter (ANI)
Crossing all the barriers of religion, a Madrasa in Sambhal has started a postcard campaign requesting Prime Minister Narendra Modi's intervention in banning cow slaughter and declare the animal as the national animal.
Apart from cows, the Madrasa has also requested a ban on the slaughter of all milk-bearing animals as well.
The campaign initiated by Alijaan Jameeyat ul Musalmaan Educational Society operated Madrasa, has been named as the Maulana Mohammad Ali Jauhar Postcard campaign.
The members of the Madrasa also met Rashtriya Swayamsevak Sangh (RSS) chief Mohan Bhagwat on April 8th, putting forward the same demand of ban on cow slaughter and declaring the holy animal as the national animal.
Campaigning for the same for the past five to six years, the Madrasa, via a postcard, has conveyed the following requests to the Prime Minister:
• A complete ban on meat export.
• Ban on cow slaughter all across the nation and to declare it as the national animal.
• To form a law on the same
Manager of the Madrasa Feroz Khan, raising his concern over the issue said that if the slaughter is not stopped then the coming generations would not get any milk to drink.
"The coming generations will not get milk to drink if the slaughter continues. We will get to see cows, buffaloes in books only," Khan told ANI.
While Uttar Pradesh Chief Minister Yogi Adityanath has put a ban on illegal slaughterhouses across the state, others are trying to do their bit towards the same.
-ANI