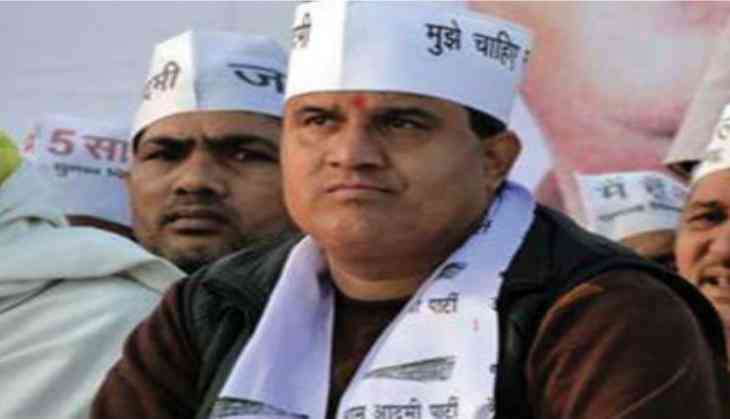 In a major setback to the Aam Aadmi Party (AAP) ahead of the Delhi civic polls, Bawana MLA Ved Prakash on Monday joined the Bharatiya Janata Party (BJP).
Prakash had earlier alleged that Delhi Chief Minister Arvind Kejriwal works under the influence of few AAP leaders.
This development may boost the morale of the BJP, which is eyeing a hat-trick in the civic polls.
The MCD polls is seen as a direct contest between the BJP and AAP.
BJP president Amit Shah had earlier last week accused Kejriwal of neglecting his duties in the national capital city.
"Kejriwal made promises to the people of Delhi but after the (Assembly) election, he was seen at Goa and Punjab but not in this city. He has created a record of losing everywhere he went from Delhi," he added.
Shah, who was addressing the BJP workers ahead of the MCD polls, also alleged that corruption has flourished under Kejriwal-led government and added that people must teach it a lesson.
-ANI