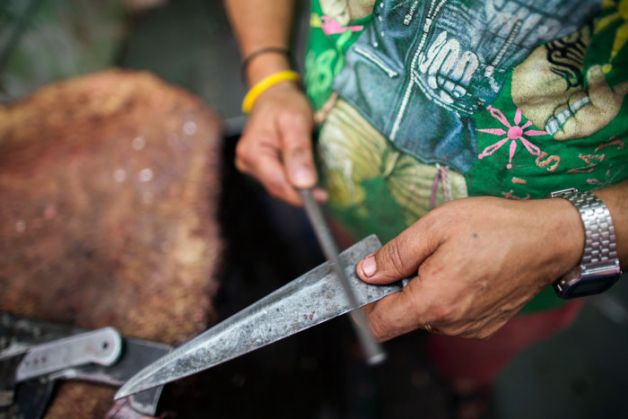 Separatist groups have decided to come out in protest against the directive of High Court ordering police to ensure that already existing beef ban in the state is properly enforced.
Authorities imposed restrictions in different parts on 12 September, to maintain law and order.
"Restrictions have been imposed in some police station areas of Srinagar city to maintain law and order," a police official said.
He said the restrictions on the movement of people have been imposed in police station areas of Nowhatta, Khanyar, M R Gunj, Rainawari, Safa Kadal, Kralkhud and Maisuma.
The official said it is a preventive measure to maintain law and order in the city.
Various separatist groups, including both the factions of Hurriyat Conference and JKLF, have called for a shutdown today against the High Court ruling which ordered the police to strictly implement the beef ban in the state.
The shutdown affected normal life in most parts of the Valley.
Shops, business establishments, offices, petrol pumps and educational institutions remained closed while public transport was off the roads, officials said.
However, private cars, cabs and auto-rickshaws were seen plying in some areas, they said.
Kashmir University has postponed all examinations scheduled for today.
"Fresh dates for the deferred papers will be notified separately," University officials said.
-PTI