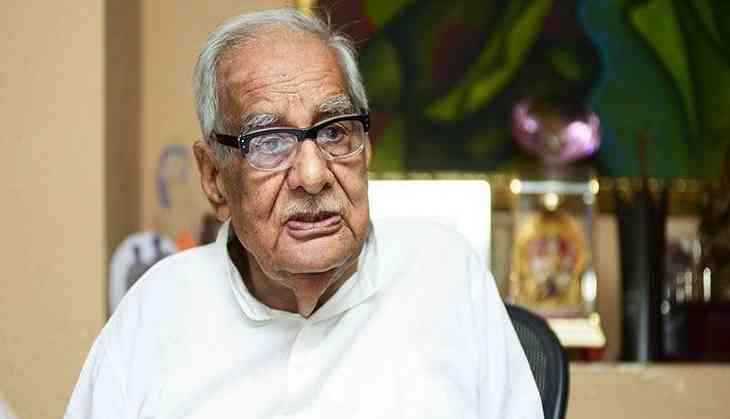 Senior Journalist Kuldeep Nayyar took his last breath at the age of 95 on Thursday morning.
According to Nayyar's son, he was died at around 12:30 am at a private hospital.
Nayyar, was admitted to a hospital in Delhi, was also an author and human right activist.
As per the reports, his last rites will be held on 23rd August at 1:00 pm at Lodhi crematorium in Delhi.
The veteran journalist and columnist born on 14th August 1923, who started his career in Urdu journalism and also worked in The Statesman as editor. He was also arrested during the time of Emergency which was imposed by the former Prime Minister Indira Gandhi.
Kuldeep Nayar was a former high commissioner of India to the United Kingdom and was also a nominated of the Rajya Sabha.
More details awaited.
Watch Video:
Also read: Kerala Floods: Indian Navy called off its 'Operation Madad'; over 16,000 people rescued