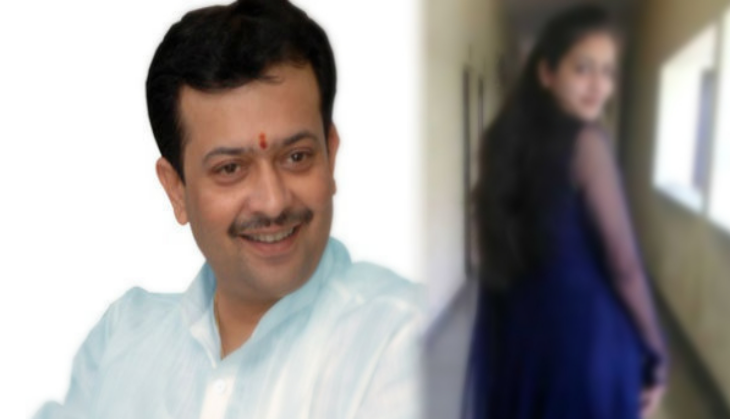 Bhaiyyuji Maharaj, a self-styled Godman and a former model shot himself dead. Maharaj who was recently married, was among the five Sadhus who were awarded Minister of States status by Madhya Pradesh government, shot himself in his head. Bhayyuji Maharaj shot himself in his ashram in the afternoon on Tuesday. He was taken to Indore's Bombay Hospital, where he died.
A couple of months ago Maharaj had a second marriage. Since then, a period of discord had begun in his family. Recently, Madhya Pradesh government also gave him the status of the Minister of State. Bhayyaji Maharaj has lived in controversy for a long time in connection with his lifestyle and relationship with a film actress.
Many times Bhaiyaji Maharaj landed in controversies
On the wedding day, Bhaiyyu Maharaj was caught in a new controversy. The actress named Mallika Rajput had accused him of keeping her in an illusion. Mallika had even said that even Bhaiyyuji Maharaj had called her from other numbers Meanwhile, PA Tushar Patil had said that Mallika Rajput is a fraud woman and she is a part of a conspiracy to defame Maharaj.
Who is Mallika Rajput?
Mallika Rajput had described herself as an actress, singer and screenwriter in her Facebook profile. Although he is also associated with a political party and tells himself as a writer.
Many serious allegations made by Mallika
Mallika Rajput wrote a message on Facebook - Bhaiyyuji Maharaj is a traitor, a trickster, I have written a book essay on him, whose 950 copies have been with him for to two and a half years. It kept me in a fascination and now talks about stealing from different numbers. Please share it all. Do not trust Bhaiyu ji Maharaj. I will send a notice to the court to return it to my book, I also have a litter. This is a puppet of lies and nothing else.