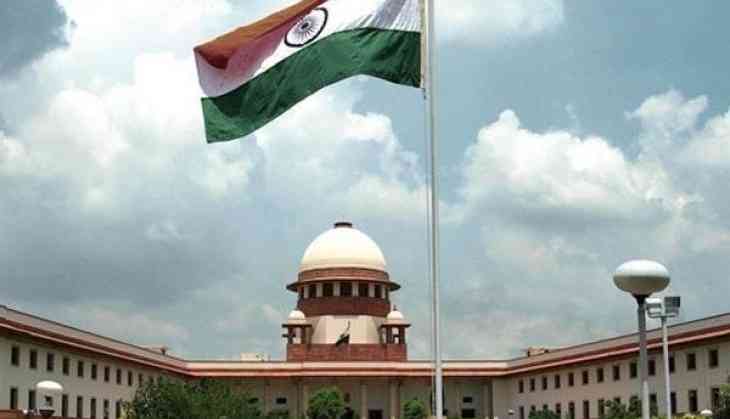 As the Constitution Bench of Supreme Court continues to hear the pleas seeking scrapping of Section 377 of the Indian Penal Code (IPC) which criminalises homosexuality, lawyer for one of the petitioners Menaka Guruswamy on Wednesday said that the section is 'arbitrary' and 'unconstitutional'.
"Section 377 is arbitrary and unconstitutional. It violates Articles 15, 19, 21 of the Constitution." she argued in the court.
"It discriminates on the basis of gender of the partners," she added.
On violation of Article 15, Guruswamy said, "It is a violation of Article 15 because the discrimination revolves around the sex of the partner".
Arguing her point of view, she further said, "It is based on Victorian morality that people should have sex only with opposite gender since sex is only for procreation," she added.
Articles 15 and 16 are the teeth of equality protection envisaged by the Constitution.
She argued in the court that lesbian, gay, bisexual and transgender people deserve to be protected by the court, the Constitution and the country and Section 377 denies the LGBT community the equal opportunity of participation in profession.
Menaka said, "It denies LGBT citizens equal participation in profession and violates their right to seek employment including State employment and Constitutional offices".
She also said, "Homosexuality doesn't affect a person's career and growth. People have cleared civil service examinations, IIT examinations and other top level competitive exams".
During the previous hearing on Monday, a five-judge Constitution Bench had refused to adjourn the hearing after the Centre sought more time to file its reply.
The Centre requested the court to adjourn the hearing and sought four weeks to file its reply to the petitions.
The bench, led by Chief Justice of India Dipak Misra, however, refused and listed it for today.
Earlier in 2009, the Delhi High Court had decriminalised Section 377 but the order was later set aside by a Supreme Court bench.
Section 377 deals with "unnatural offences," and holds "whoever voluntarily has carnal intercourse against the order of nature with any man, woman or animal shall be punished with imprisonment for life, or with imprisonment of either description for a term which may extend to ten years, and shall also be liable to fine."
(ANI)