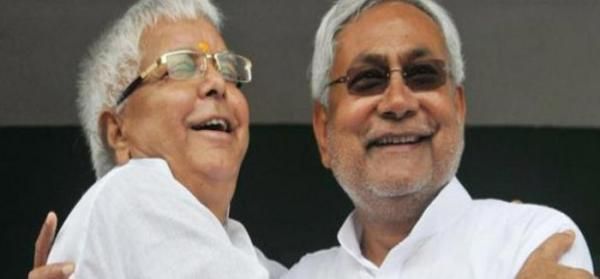 The grand alliance of Janta Dal (United), Rashtriya Janta Dal and Congress announced their seat sharing plan on 19 September. JD(U) state president Vashishtha Narayan Singh announced the allocation of seats at a press conference in Patna.
RJD and JDU will contest 101 seats each while the Congress will contest 41 seats. Earlier, Mulayam Singh Yadav's Samajwadi Party was also a part of this grand alliance but they pulled out on 3 September, over the issue of seat sharing.
The Samajwai Party also announced formation of a new six-party alliance for the forthcoming Bihar assembly elections. The alliance consists of NCP, Samarth Samaj Party, NPP, Jan Adhikar Party of Pappu Yadav, and Samajwadi Janta Party.
They too announced their seat-sharing agreement on 19 September. SP will contest 85 seats while NCP, Jan Adhikar Party, Samarth Samaj Party, NPP and Samajwadi Janta Party will contest 40, 64, 28, 3 and 23 seats respectively.
Congress Vice-President Rahul Gandhi also addressed a rally in West Champaran earlier in the day and launched an attack on Prime Minister Narendra Modi and his party.