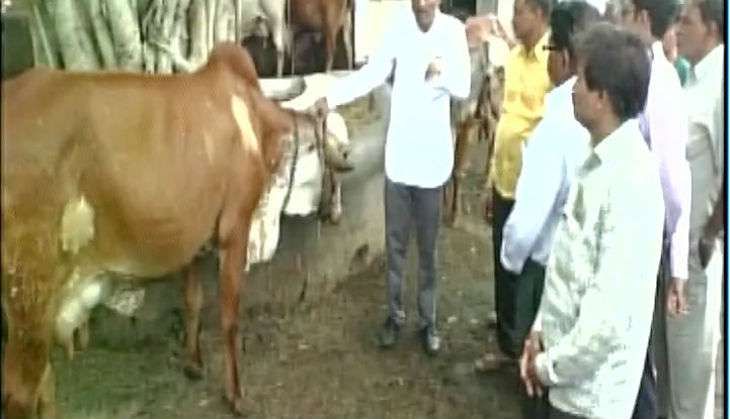 Scientists of the Junagadh Agricultural University (JAU) in Gujarat claim that they have found traces of gold and silver in the urine of a local cattle breed, the Gir cow.
The team of researchers led by Dr BA Golakia, head of JAU's biotechnology department, used gas chromatography-mass spectrometry (GC-MS) method to analyse the urine samples. Dr Golakia, said that around 10 to 30 milligrams of gold per litre of cow urine has been found in over 500 samples analysed.
"It is a central laboratory where work is going on for the last seven years on cow urine. Over 500 samples of Gir cow urine has been taken and analysed. Traces of gold have been found in the urine," he said.
"The amount of gold varies and is depends on the age of the cow," he added.
Another researcher at the institute, meanwhile, said that traces of Silver, Zinc and Boron were also found in the urine sample, but the quantities were far low to be significant.
The JAU is accredited by the National Accreditation Board for Testing Calibration Laboratories (NABL).
The lab, which is a joint venture of JAU Union ministry of food processing industries, Indian Council for Agricultural Research (ICAR), and Gujarat Agro Industries Corporation (GAIC), conducts about 50,000 tests every year on various products.
-ANI