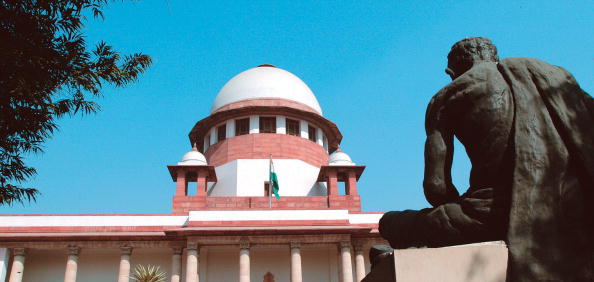 Seeking response from the Center the Supreme Court on 17 August asked whether it has set up a three-member ombudsman to regulate advertisements given by various governments and authorities in pursuance of its decision on the issue.
The apex court's notice came on an application filed by NGO Centre for Public Interest Litigation (CPIL) seeking initiation of contempt proceedings against Aam Aadmi Party-led Delhi government and AIADMK-run Tamil Nadu dispensation for "disobeying" apex court guidelines on public advertisements. In a landmark judgement, the apex court had in May barred publication of photos of leaders in government advertisements except those of the President, Prime Minister and the Chief Justice of India.
Seeking Centre's reply within four weeks, a bench of justices Ranjan Gogoi and N V Ramana said, "We will issue notice to Union of India seeking its response as to whether a three-member body has been constituted in pursuance to our orders or not. If not, then give reasons". Advocate Prashant Bhushan, appearing for the NGO, alleged that the Delhi government and Tamil Nadu dispensation have "clearly and brazenly" defied the court order.
The moment senior advocate Rakesh Dwivedi, appearing for Tamil Nadu, opposed the submission of Bhushan, the court reacted angrily saying, "Please don't provoke us." "Why are you provoking us when we have not issued notice to you. There is enough to say," the bench said. It, however, did not issue notice to two state governments saying these issues have to be dealt by the three-member panel.
"The panel will not have contempt power," Bhushan said while seeking notices against Delhi government and AIADMK-run Tamil Nadu dispensation. On May 13, the apex court had directed the central government to constitute a three-member committee "consisting of persons with unimpeachable neutrality and impartiality" to regulate the issue of public advertisements and rejected the plea that it should be done by the court itself.
-PTI