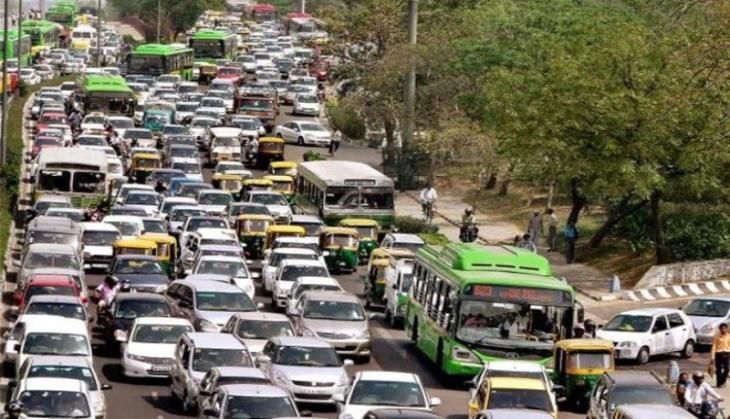 The Supreme Court will take up petitions against the ban on diesel cars in Delhi today, on April 30. The petitions include the plea of automobile giants like Toyota, Mercedes, General Motors and Mahindra over the ban on diesel cars with an engine capacity of 2000 CC and above in the National Capital Region, despite a request by the Centre to defer it.
The interim order banning registration of diesel-run vehicles with engine capacity of 2000 CC and above is in force till 30 April.
A bench of Chief Justice TS Thakur and Justice UU Lalit expressed its displeasure when Solicitor General Ranjit Kumar sought postponement of hearing on the ground that none of the law officers would be available tomorrow as they are going for a conference in Cuttack in Odisha.
"We have fixed the hearing on a non-working day and all the parties had agreed. We will take it up tomorrow. Ask one of your law officers to be here tomorrow," the bench said while refusing to put the matter for hearing on some other Saturday.
The Bench told the Solicitor General that Additional Solicitor General Maninder Singh, who was present in the courtroom, be asked to appear tomorrow.
"One or two law officers can be present," the Bench said.
The Solicitor General has said there was a need for adjourning tomorrow's hearing as all law officers would be participating in a conference of the Supreme Court Middle Income Group Legal Aid Society on the theme, 'Providing legal Aid to Persons Belonging to Middle Income Group'.
The Bench said the date for tomorrow was fixed after the judges concerned cancelled their prior engagements.
"We had fixed it as many people wanted the hearing and they had agreed for hearing on a Saturday," the Bench said, while not accepting the plea that more than one advocate would be required as several ministries like industry and others are involved in it as issues relate to policy matters.
The top court had on 31 March asked the stake holders to sit together and come out with "propositions" so that some solutions could be arrived at by holding a full-fledged hearing on Saturdays, a non-working day for the Supreme Court, to save "judicial time".