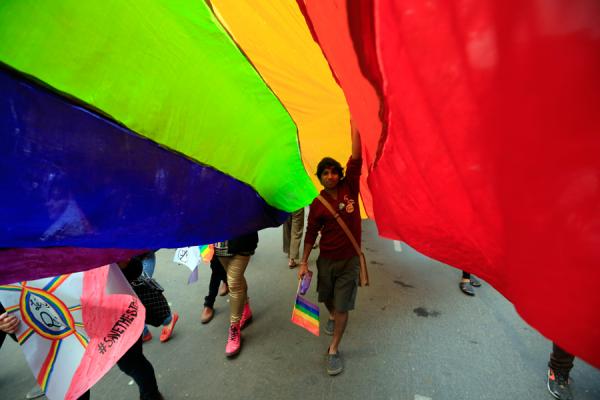 In a verdict that has given new hope to the gay community, the Supreme Court has agreed to re-examine its verdict on upholding the constitutionality of Section 377 that criminalises same sex relations.
The apex court has referred the case to a five judge bench. Former Union Minister and lawyer Kapil Sibal, who appeared for the petitioners, is reported to have told the bench - headed by Chief Justice TS Thakur - that since the issue was a constitutional matter, only a constitutional bench can hear the case.
The curative petition was filed by gay rights activists and the NGO Naz Foundation against the top court's 11 December 2013 judgement upholding validity of section 377.